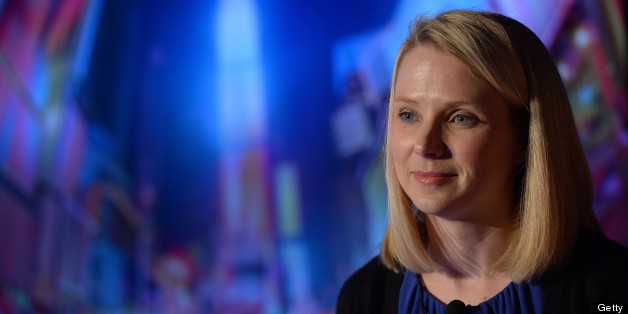 Yahoo! President and CEO Marissa Mayer once told Fortune Magazine that she arranges her life around "God, family, and Yahoo! -- in that order." The former Google vice-president is now finding the time to add charity onto her list of priorities.
Mayer has partnered up with Charitybuzz.com to auction off a business lunch at the Yahoo! headquarters cafe. She's decided to allocate the proceeds to the East Palo Alto Charter School (EPACS), which provides a quality education for disadvantaged low-income students from grades K through 6.
"I've been inspired for years by EPACS and their incredible work transforming the lives of young people through a unique, rigorous and innovative educational environment," Mayer mentioned in a written statement to Charitybuzz.
In 2003, the charter school merged with the nonprofit, Aspire Public Schools, which helps educate 12,000 children in need. Aspire is currently California's best high-poverty school system, according to an Aspire press release. Its East Palo Alto Phoenix Academy (EPAPA), has maintained a 100 percent college-acceptance rate since its first year.
Mayer is joining a number of celebrities such as, Bill Clinton, Tim Cook, and Richard Branson, all of whom have teamed up with Charitybuzz to auction off their time for various fundraising initiatives. Following Tim Cook's $610,000 fundraising success with Charitybuzz, business big shot Richard Branson auctioned off a night of partying and champagne to the winning bidder.
The highest bid for the Mayer lunch was $67,500 as of press time. The lunch date auction ends on June 27.
BEFORE YOU GO
PHOTO GALLERY
Marissa Mayer On Being A Woman In Tech