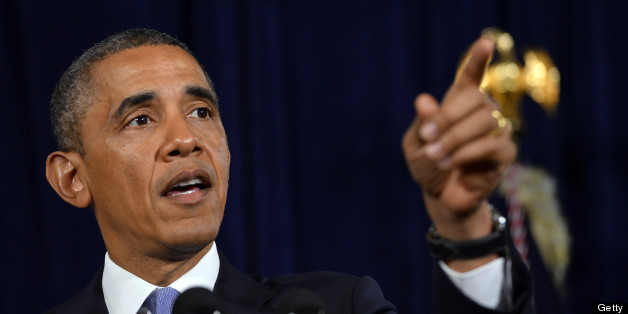 By Mark Felsenthal
WASHINGTON, June 12 (Reuters) - President Barack Obama travels to Massachusetts on Wednesday to offer a boost to U.S. Senate candidate Edward Markey in a special election this month that could be a gauge of public reaction to controversies plaguing the Obama administration.
Polls show the lead held by Democratic congressman Markey over Republican challenger Gabriel Gomez is narrowing ahead of the June 25 election for the Senate seat that was vacated when Obama picked John Kerry as his secretary of state.
Obama is to speak at a rally near Boston.
The election could show the extent of political damage from a string of controversies in Obama's administration including the IRS's targeting of conservative groups for special scrutiny, the Justice Department's seizure of Associated Press phone records, recent disclosures about the attack last year on a U.S. compound in Libya, and the leak revealing sweeping government surveillance programs.
A liberal Democrat, Markey has represented Massachusetts in the House of Representative since 1976 and has won re-election by large margins. He defeated Representative Stephen Lynch in the Democratic primary for the open seat in April. Massachusetts is a Democratic-leaning state.
Gomez, a former private equity executive and former Navy SEAL, has sought to make Markey's long tenure in Congress a liability. A Suffolk University poll on Monday showed Markey holding a 48 percent to 41 percent lead over Gomez, down from a 52 percent to 40 percent margin in the previous week.
Obama himself remains popular nationally, but the controversies are weighing on his approval ratings, Suffolk University Political Research Center Director David Paleologos said.
Democrats want to avoid a repeat of the upset victory in Massachusetts of Republican Scott Brown over state Attorney General Martha Coakley in 2010 in the special election for the seat left open by the death of long-time U.S. Senator Edward Kennedy. Coakley was faulted for running a lackluster campaign and failing to counter the everyman appeal of Brown.
Obama later on Wednesday is to speak at two fundraising events for the Democratic National Committee in Florida. (Reporting by Mark Felsenthal; Editing by Vicki Allen)
BEFORE YOU GO
PHOTO GALLERY
100 Years Of Election Night Winners