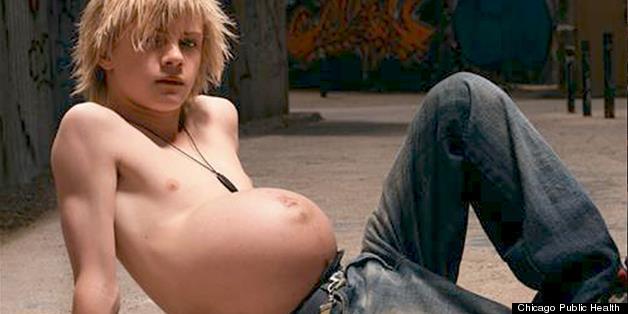 A new campaign by the Chicago Department of Public Heath might make teens think twice about unprotected sex.
The tagline reads "Unexpected? Most teen pregnancies are," with the disturbing image of a shirtless pregnant teen boy that will forever be burned in your mind.
With posters plastered all over the windy city, the campaign hopes to spread the message that girls aren't the only ones affected by teen pregnancy.
BEFORE YOU GO