Rihanna's topless posters for her "Diamonds" world tour have offended the sensibilities of some Dublin residents, who took it upon themselves to cover her up by stapling clothes to the provocative images.
The posters feature the image from her "Unapologetic" album and depict the singer completely naked from the waist up, covered only by her elbow and the album title. She will be performing at the Aviva Stadium on June 21, and hopefully the modesty vigilantes will not be present at what is sure to be a titillating show.
Twitter user Paul Duane commented, "Somebody has stapled a dress to this Rihanna poster on Church St. Well done, you complete nutcase."
Charlene Lydon tweeted another image, captioning it, "North King Street, Dublin says a resounding NO to Rihanna's boobs!"
The DIY-style cover-up is reminiscent of the reaction to H&M ads featuring a bikini-clad Beyonce in New York's Lower East Side, when locals covered up her lower half with a sheet of paper every day.
No word from Rihanna yet about the kerfuffle. However, we bet she's unapologetic.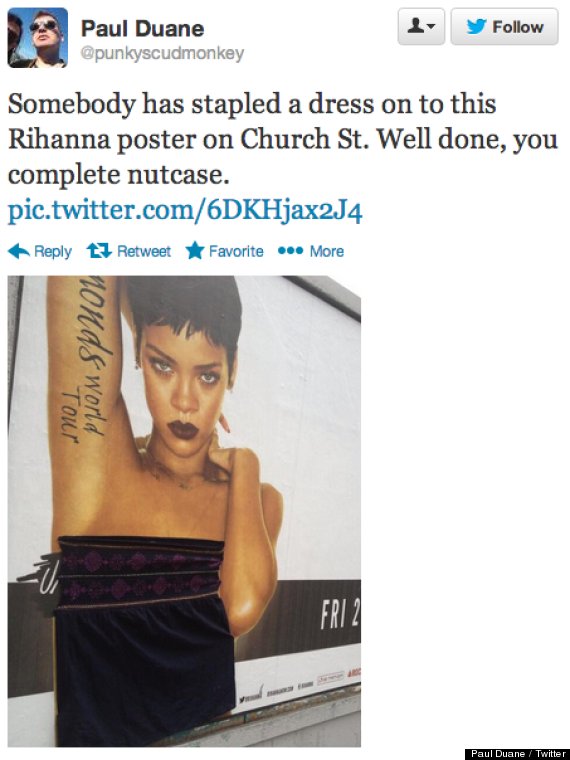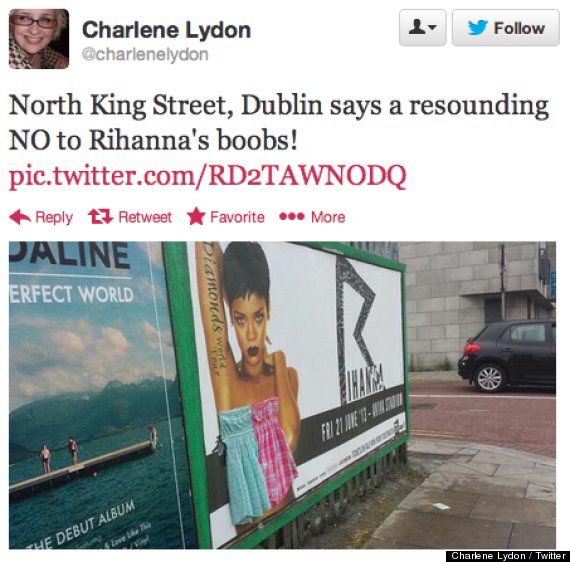 BEFORE YOU GO
PHOTO GALLERY
Rihanna Through The Years