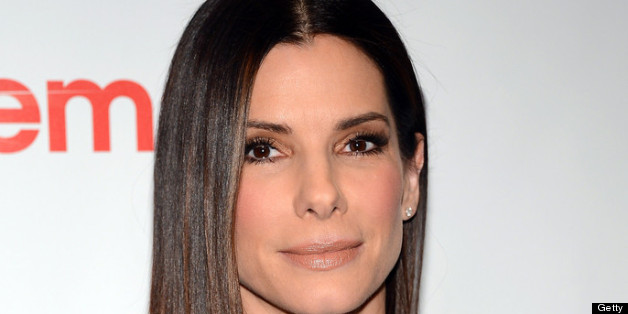 It's a hard knock life for Sandra Bullock. According to TheWrap, Bullock may star as Miss Hannigan in the big-screen remake of "Annie" that Will Smith and Jay-Z are producing. Oscar nominee Quvenzhane Wallis will play the title little orphan in the film, while Jamie Foxx is attached as well. Foxx will play Daddy Warbucks Benjamin Stack.
Carol Burnett played Miss Hannigan in the 1982 film version of "Annie." Most recently, Jane Lynch starred as the evil orphanage headmistress in a Broadway revival of the hit musical. The character sings the "Annie" favorite "Little Girls."
Bullock isn't known for her singing voice, but she has sung before onscreen, perhaps most memorably in "The Proposal." You remember ...
For more on Bullock's involvement with "Annie," head to TheWrap.
[via TheWrap]
PHOTO GALLERY
Celebrity News & Photos