With tousled blonde locks and a silky "wild" Versace top, Shakira rocks the cover of ELLE's July issue.
Less than five months after the birth of baby Milan, the Colombian superstar not only flaunts her post-baby bod in a sensual photo shoot with the magazine but also opens up about motherhood and her faith-restoring relationship with beau Gerard Piqué.
"I think, if you can prove the existence of God, it can only be proven through love," the 36-year-old songstress told ELLE. "I even had lost my faith for a while...I started to think that there was no God. And suddenly I meet Gerard and the sun comes out."
(Story Continues After Photos)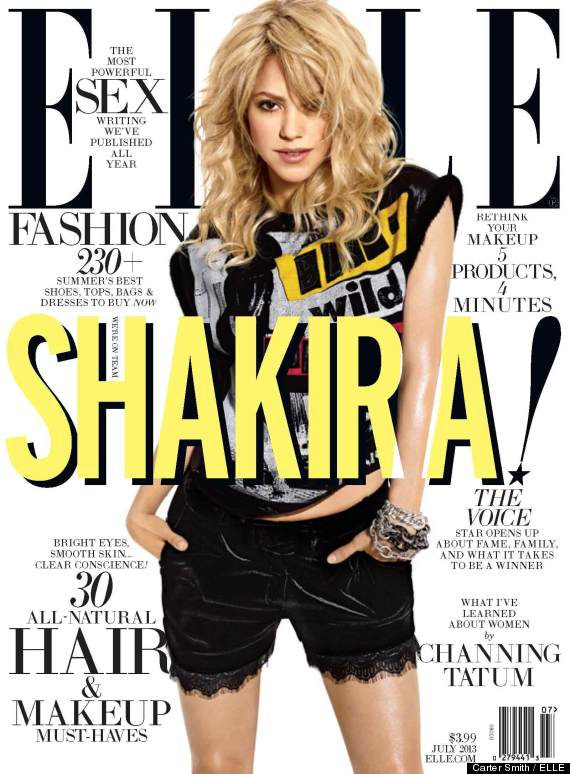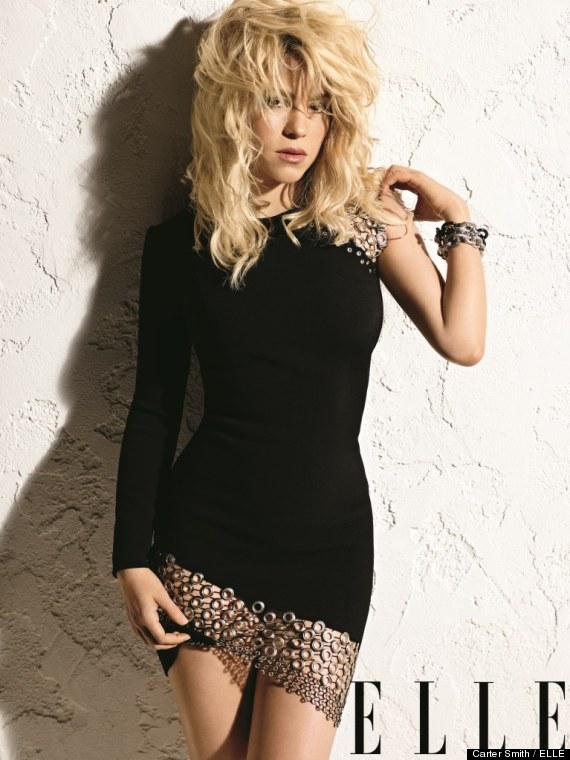 During the interview with the magazine, set to hit newsstands on June 25, the singer joked about the "mercy" she had shown her fellow "The Voice" coaches and revealed that she's fine with having "no idea where I want to go musically" at the moment.
When it comes to her experience as a first time mom, Shaki confessed that it continues to be a learning experience.
"I'm still trying to figure it out," the star admitted. "And I have a feeling I will try to do the same for the rest of my life. Some people put it like it's very idyllic, some people put it like it's a torturing experience, but it's not quite one thing or the other. It's like life – it comes with everything."
In an exclusive interview with HuffPost Voces, longterm boyfriend and Spanish soccer star Gerard Piqué also opened up about raising baby Milan and how Shaki changed his life.
"She is the best mom in the world, next to mine. Milan could not have a better mom. She is very dedicated, the love and the connection between them is amazing," Piqué told HuffPost Voces. "She came into my life to transform it and that makes me very happy. She and Milan are my everything."
In the exclusive, the 26-year-old defender for the Barcelona soccer club also addressed rumors of an upcoming wedding with the Colombian beauty and talked about the possibility of siblings for Milan. Still, if there's one thing that's clear is that Shakira is very happy with her Spanish beau.
"He has his own world and that's actually one of the healthiest things about the relationship," the singer told ELLE. " I know that he's the one person who is with me not because of any interest other than the love that unites us. There's nothing I can offer him beyond my womanhood – does that word exist in English?"
Check out pictures of Shakira as ELLE's covergirl above and let us know what you think in the comments.
BEFORE YOU GO
PHOTO GALLERY
Baby Milan Piqué Mebarak