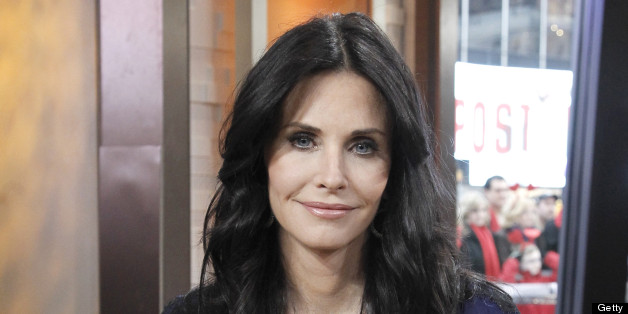 Courteney Cox has found her next gig. The 48-year-old actress will try her hand at directing a movie with the upcoming film "Hello I Must Be Going," Deadline.com reports.
Cox has made a name for herself starring in television shows, first with stints on "Family Ties" and "Misfits of Science." She's, of course, best known for playing Monica on "Friends." Following the end of that iconic series, Cox took the part of Jules on the cult comedy "Cougar Town." The actress will step behind the camera for "Hello I Must Be Going," a role she has some experience with, as Cox directed episodes of "Cougar Town" in the past.
Penned by screenwriter David Flebotte ("Desperate Housewives"), "Hello I Must Be Going" will tell the story of a troubled man who returns to his hometown to make things right before he plans to commit suicide, according to Deadline. Seann William Scott ("American Pie") and Kate Walsh ("Private Practice") have signed on to star in the film. If the title sounds familiar, that's because there was already a film called "Hello I Must Be Going," which came out last year. No word yet on whether Cox will change her title.
Set to begin shooting next month, "Hello I Must Be Going" will be produced by Cox with her ex-husband David Arquette through their company Coquette Productions.
[via Deadline.com]
BEFORE YOU GO