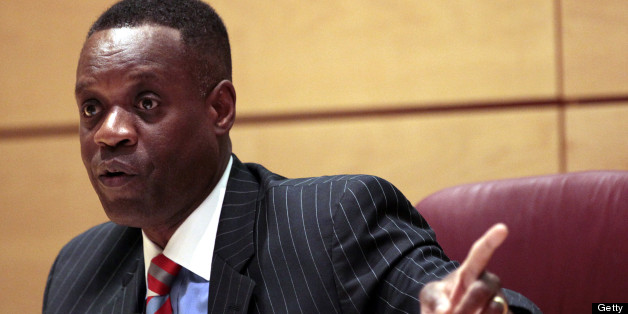 June 13 (Reuters) - Moody's Investors Service on Thursday pushed the credit ratings on nearly $8.4 billion of Detroit bonds deeper into the junk category, citing heightened risks the city could file for bankruptcy, undergo a major debt restructuring or do a combination of both.
The action came a day after Standard & Poor's Ratings Services also downgraded the city's rating and a day before Detroit's emergency manager was set to lay out a restructuring plan for creditors.
Kevyn Orr, the bankruptcy attorney Michigan officials tapped in March to run the city as emergency manager, has summoned public labor unions, bondholders, bond insurers and others to a presentation on Friday of "a comprehensive restructuring plan that will require discussion with the various creditor groups of the city," according to a meeting notice.
Orr has previously outlined options for dealing with the city's outstanding bonds that call for rescheduling or permanently reducing principal payments, cutting interest rates on the debt, or issuing new debt to provide cash recoveries to creditors. He said on Monday at his first meeting with the public there is a 50/50 chance Detroit may file what would be the biggest-ever Chapter 9 municipal bankruptcy.
"Should default or bankruptcy occur, the recovery levels for bondholders could potentially be quite low based on recent municipal recovery rates for other distressed local governments," Moody's said in a statement.
The credit rating agency downgraded Detroit's unlimited tax general obligation bonds to Caa2, limited tax GO bonds to Caa3, pension certificates of participation to Caa3, water and sewage senior-lien revenue bonds to Ba1 and second-lien bonds to Ba2. All the ratings were placed on review for potential further downgrades.
"The review for downgrade for all securities will focus on the (emergency manager's) restructuring plan with respect to both bondholder repayment and potential treatment of the water and sewer system assets," said Moody's.
S&P on Wednesday cut its rating on the city's GO debt four notches to CCC-minus with a negative outlook from B.
On Thursday, it revised the rating outlook on Detroit's senior and second-lien sewage revenue bonds to negative from stable due to concerns over debt service coverage levels.
BEFORE YOU GO
PHOTO GALLERY
American Cities Going Broke