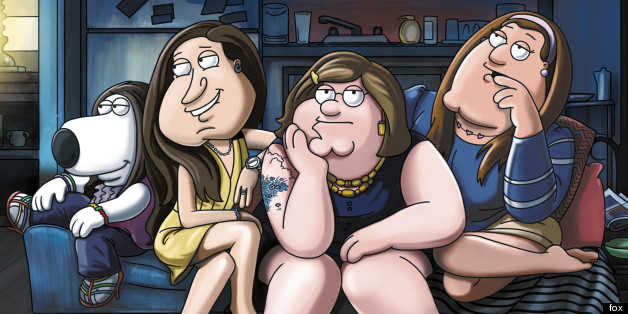 Nothing is sacred on "Family Guy" and now, the animated Fox comedy has a new target: "Girls."
In hopes of getting some big-time Emmy recognition, the Seth MacFarlane series took the Season 1 "Girls" poster into its own hands.
The poster shows Brian, Quagmire, Peter and Joe appearing as Jessa (Jemima Kirke), Marnie (Allison Williams), Hannah (Lena Dunham) and Shoshanna (Zosia Mamet), respectively, with the text, "Here's a load of comedy to shoot on your chest" scrawled across the top.
This tagline is in reference to the most controversial -- and disgusting -- scene of "Girls" Season 2, in which Adam (Adam Driver) "finishes" on Natalia's (Shiri Appleby) chest.
The fact that the scene was considered rape by more than a few critics didn't stop the "Family Guy" folks from using it to gun for an Emmy. The series has been left out of the Outstanding Comedy Series category since 2009, while "Girls" was nominated in 2012 and won the 2013 Golden Globe for Best Musical or Comedy Series. The "Family Guy" ad will run in the June 21 issue of The Hollywood Reporter.
Check out the full image below: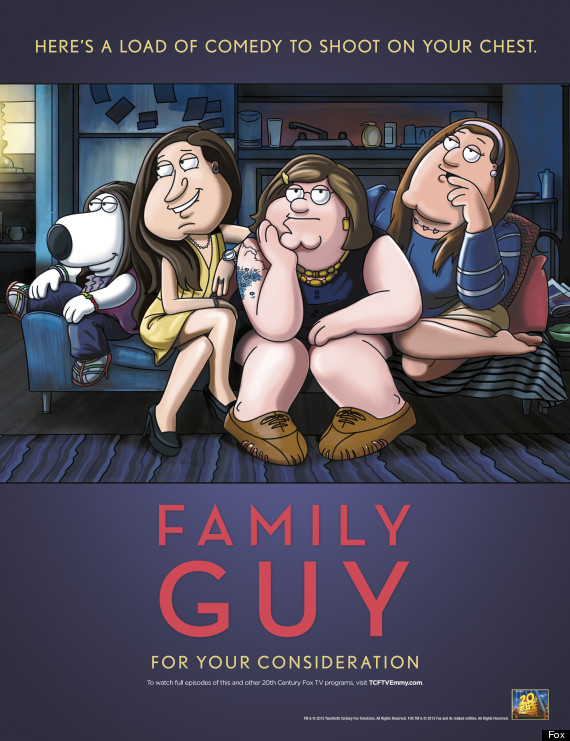 Do you think "Family Guy" went too far? Sound off in the comments.
PHOTO GALLERY
'Girls' Season 2 Photos