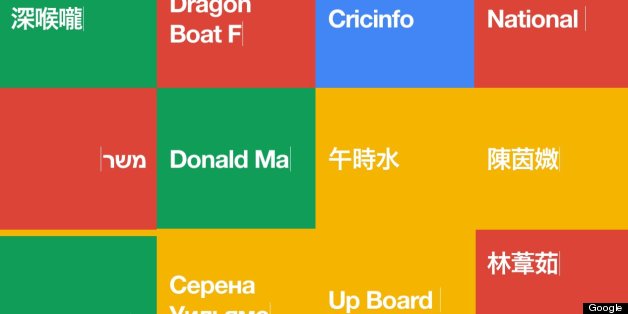 Though it isn't quite the window into people's brains that it first appears to be, Google's new search tool is still mesmerizing.
Recently, the search engine created a fun visualization of the "hot" searches. With it, Google shows a number of trending searches at that moment, either worldwide or specific to the U.S. or 10 other countries.
Even though it may look like you're watching Google searches as they're happening because they're being typed out, you're definitely not. Notice how everything is spelled correctly and capitalized? That's generally not how people search. In fact, Google has a built-in spell checker for that reason. What you're seeing is a visualization of trending topics. It's not clear how often the hot searches are updated, but, despite what it looks like, the searches are not happening live.
This new feature is part of Google's recent updates to its Trends feature. Google also created a new feature of popular searches, called Top Charts, last month. With Top Charts, Google categorizes the most popular searches. You can see the most-searched scientists, movies, athletes, and more for any month from 2004 to now.
The Huffington Post has reached out to Google for comment and will update with any response.
BEFORE YOU GO
PHOTO GALLERY
7 Gmail Questions You Were Afraid To Ask