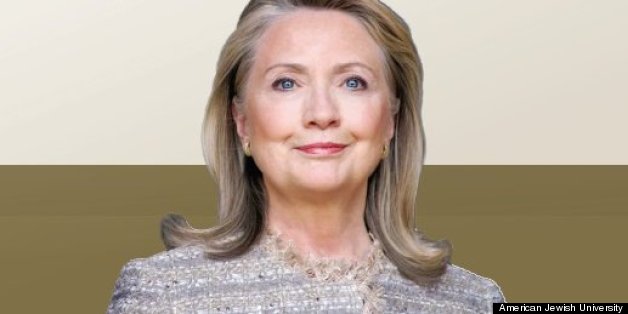 The Clintons sure are loving summer in Los Angeles. President Bill Clinton was just in the city last week, accompanying President Obama on his visit and also sending off Mayor Antonio Villaraigosa and welcoming Mayor-elect Eric Garcetti at a citywide bash.
And now his wife, former Secretary of State Hillary Rodham Clinton, will grace Angelenos with her presence and her words at a public lecture put on by the American Jewish University on Monday, June 24. The event will take place at the (soon to be closed) Gibson Amphitheater in Universal City and is open to the public. Past speakers at AJU's Public Lecture Series have included President Bill Clinton, Bob Dole, Tony Blair, Colin Powell, Al Gore, Madeleine Albright and Shimon Peres.
Having recently stepped down from her role as America's chief diplomat and President Obama's principal foreign policy advisor, Clinton will have interesting insights on the state of our country. The recent NSA scandal and developing story on leaker Edward Snowden could also prove interesting fodder if Clinton is willing to discuss the scandal. But of course, more than anything, audience members will likely want to know if the Democratic favorite is going to run for President in 2016.
The conversation with Mrs. Clinton will be moderated by Dr. Robert Wexler, President of AJU. Mezzanine seats are all sold out, which means tickets start at $75. Check out the AJU event site to learn more.
BEFORE YOU GO
PHOTO GALLERY
Which Women Might Run In 2016?