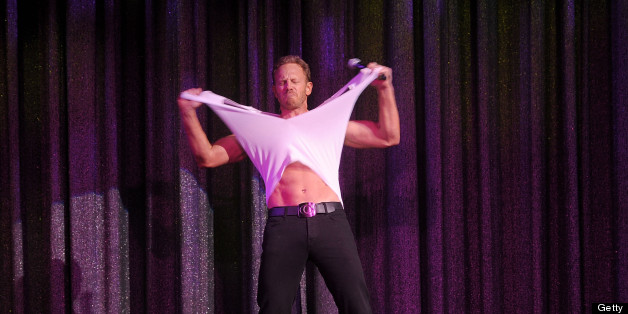 "Beverly Hills, 90210" star Ian Ziering performed in his first Chippendales show on Saturday, a gig that has Ziering taking it off throughout the month of June.
And though he's married and just added a second child to the mix in May, the man who played cocky Steve Sanders has taken a liking to his Chippendale co-stars, calling them "great physical specimens."
Still, the actor felt the need to justify the career move that some might consider odd for a former TV mainstay.
"It's a sexy, sensual show, and the girls do go wild. It's not a salacious, scandalous, back-alley production," Ziering told the Las Vegas Sun. "The theatre is $10 million."
Okay, Ian, okay. That sounds ... really neat.
BEFORE YOU GO
PHOTO GALLERY
Well, Thats One Way to Show Skin...