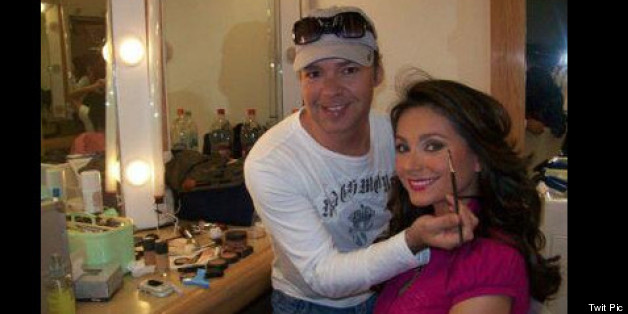 Another blow for Pablo Montero and his family -- three years after the murder of his older brother Oliver, the Mexican telenovela star's brother Javier Hernández Rodríguez, 45, is dead after reportedly being stabbed and killed early Wednesday morning.
Hernández was loved and admired in the entertainment industry for his work as a makeup artist and hairdresser, as well as for his courage and pride as a transvestite.
As reported by several Mexican news outlets, among them Vanguardia, ministry officials from the Coahuila Attorney General's office said the actor and singer's brother was stabbed multiple times by unknown suspects who fled the scene on Wednesday.
According to initial police reports, the incident occurred around 1 a.m. on Wednesday when a Red Cross ambulance was requested for two people who suffered injuries from a sharp-edged weapon.
Vanguardia's also reported that when paramedics arrived, Hernández had already passed away while the woman who accompanied him, Luz María Videgaray Rodarte, was still alive and taken to the hospital immediately.
Authorities reportedly found the makeup artist's body laying on the sidewalk wearing only black underwear -- his clothing was found several meters away and a bloody knife was next to the body.
Back in 2010, Montero's older brother, Oliver, who was also his manager and right hand man, was shot and killed while driving on the Torreon-San Pedro highway in the Mexican state of Coahuila.
UPDATE: On Thursday afternoon, actor Pablo Montero released a statement concerning his brother's death.
"Through this statement I want to express my deepest appreciation for the love, support and prayers. We have come together as a family: uncles, cousins, brothers and friends to give each other strength to bear the lamentable loss of my brother Javier. At the moment I am processing the paperwork for the ceremony that will take place."
This post was updated at 7:20 p.m. on Thursday, June 13, 2013.
BEFORE YOU GO
PHOTO GALLERY
Pablo Montero