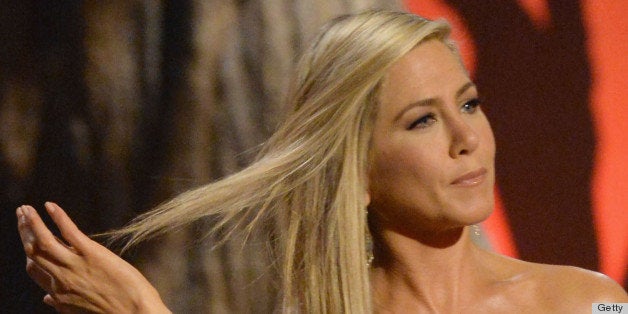 "Kate Middleton. Does she do her hair herself? She's got a hard job, being scrutinized like that. When I have a bad hair day, my hair just goes in a clip."
But for real, Kate does have enviable hair, the kind that manages to look shiny and luscious even when she's walking her dog or playing sports (not to mention giving birth, we'll assume). Jen obviously isn't alone in coveting the duchess' hair -- British women also love their royal's mane, naming her their Hair Icon.
We bet American women would say the same about Jennifer... which can only mean one thing: These two hair goddesses have to meet. Can somebody make this happen?
Read more Jen Aniston hair musings -- including the star's wedding hair plans -- at MarieClaire.com.
Get a load of those locks:
PHOTO GALLERY
Kate Middleton Hair Evolution