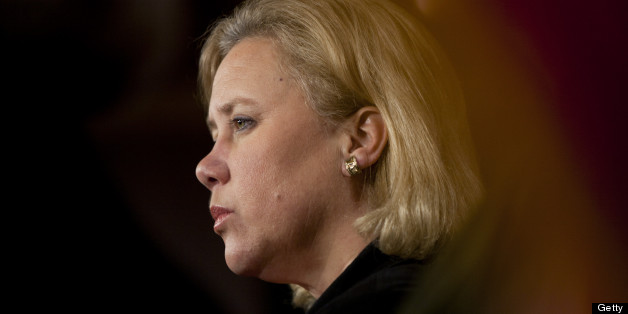 The 21-year-old son of Sen. Mary Landrieu (D-La.) was arrested Thursday morning on charges of driving while intoxicated, hit-and-run and driving the wrong way on a one-way New Orleans street, the Times-Picayune reported.
According to the paper, Frank "Connor" Snellings, the senator's son, was driving a car that hit a pedestrian in New Orleans' French Quarter. The pedestrian was not seriously injured, and Snellings and a passenger were unharmed.
"We love our son wholeheartedly, but we are extremely disappointed by his irresponsible actions last night," Landrieu said in an interview with the Times-Picayune. "These actions have serious consequences both at home and in our legal system."
Landrieu asked for the public to respect her son's privacy.
Click here to read more from the Times-Picayune.
Landrieu, first elected to the Senate in 1996, is up for reelection in 2014.
BEFORE YOU GO
PHOTO GALLERY
10 Major Crimes That Shocked America (SLIDESHOW)