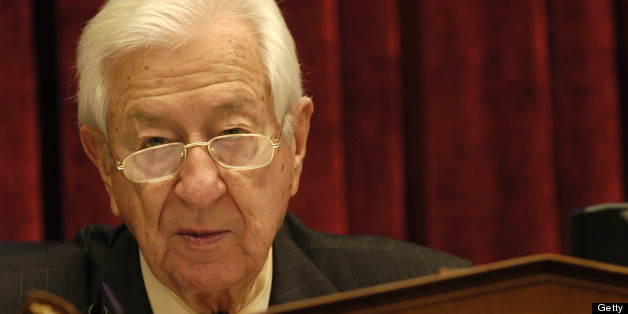 GOP Rep. Ralph Hall, a DOMA supporter, wandered into Victory Fund Pride reception. He seems to be lost. twitter.com/JustinCSnow/st…

— Justin Snow (@JustinCSnow) June 5, 2013
We can't be sure how many other snowy-haired nonagenarians were floating around the gay-pride shindig, but Hall had to be the only person in the room who both helped co-found a hyper-vocal wing of his previous party (the Blue Dog Democrats) and has a solid "B" average (hasn't dropped below 84 percent) from the American Conservative Union over the past decade.
"When I inquired about the congressman being honored, the sponsor did not know anything about that reception and presented his card. At that moment I realized that this was not the reception I intended to attend, and I put down my glass, thanked the sponsor, and told him we would be leaving," Hall explained, adding, "Many of those in attendance probably were surprised to see me walk in, but were not surprised to see me leave quickly."
BEFORE YOU GO
PHOTO GALLERY
Politicians Who Look Like Disney Characters