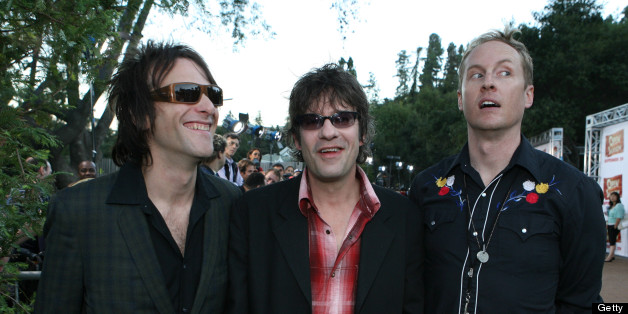 The initial 2013 Riot Fest lineup had fans buzzing, but the revelation that seminal alt-rockers The Replacements were the mystery headliners left music lovers positively ecstatic.
The festival released the fantastically good news via Twitter late Wednesday night:
We are honored, excited and all together amazed to announce that THE REPLACEMENTS are headlining all 3 #RIOTFEST ow.ly/lYUVo

— Riot Fest (@RiotFest) June 13, 2013
The Replacements will play their first American date in 22 years (they're playing Riot Fest Toronto in August) right where they last left off: In Chicago. They are also set to headline the Denver fest in late September.
On July 4 in 1991, the band played a now-mythic final show in Grant Park before walking off stage and, as the band puts it, just never walking back.
Several members of the band reconnected last year to recover the covers EP "Songs for Slim," a fundraiser for former guitarist Slim Dunlap who suffered a stroke earlier that year. At the time, lead singer Paul Westerberg told Rolling Stone getting back in the studio inspired the reunion.
"After two or three hours, my voice was shot, but we were rocking like murder for a while."
Getting the band back together was a huge surprise for plenty of Replacements fans, especially since the members had previously turned down festival requests to reunite.
On Marc Maron's "WTF" podcast just one week earlier, bassist Tommy Stinson seemed to throw cold water on the idea of a big festival nostalgia reunion.
"Every f***ing year, from Coachella down, they always call us up [about a tour]. They offer us silly money. We can't just do it that way. It would be beneath us, to do a money grab."
Riot Fest, presumably, will be a labor of love for the band, though it's not clear exactly which members of the band will play Chicago. According to Pitchfork, Westerberg and Stinson are definitely in, while the rest of the band's lineup will be announced at a later date.
Several Chicago bands will join Riot Fest this year as well, including The Smoking Popes, White Mystery, Twin Peaks and Maps and Atlases.
The three-day music festival and carnival will be Sept. 13-15 in Humboldt Park. Tickets start at $149 for a 3-day pass, with three-day VIP passes on sale for $249.
BEFORE YOU GO
PHOTO GALLERY
Riot Fest 2013 Headliners