Ryan Phillippe and Paulina Slagter are looking closer than ever, as the actor and father of three whisked his 22-year-old girlfriend off to Hawaii for some summer sun. Pictures show the relaxed couple walking along the beach with fruity drinks in hand to celebrate Slagter's recent college graduation. The leggy blonde and Phillippe have been dating on-and-off since December 2011, and seem totally comfortable with each other, as Slagter has been spotted more than once with Phillippe and his children Dean and Ava from ex-wife Reese Witherspoon.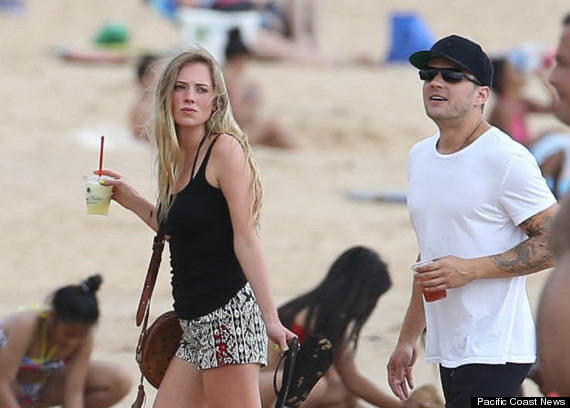 There's lots to love about this former model: In addition to her long blond hair and laid-back style, the beauty is academic too, studying political science and history at Los Angeles' Loyola Marymount University. And according to her Twitter bio, she's idealistic as well as clever, proclaiming, "Stanford law class of 2016.. human rights advocate..aspiring civil rights lawyer."
BEFORE YOU GO
PHOTO GALLERY
Ryan Phillippe