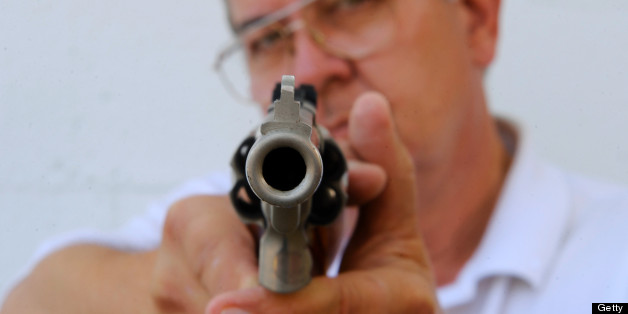 SPRINGFIELD, Mass. (AP) — Smith & Wesson Holding Corp. said Thursday that it expects its first-quarter financial results may top market expectations and it is planning to buy back some of its shares.
The firearms maker said that based on preliminary data, fiscal fourth-quarter sales were up 38 percent over the prior year, to $179 million. The company expects to report earnings from continuing operations of 44 cents per share, versus 27 cents per share in the same quarter last year.
Sales for fiscal 2013 were $588 million, up 43 percent from 2012. That's a record for the company, CNN Money reports.
Smith & Wesson, based in Springfield, Mass., is scheduled to report quarterly earnings on June 25.
Analysts expect earnings of 40 cents per share on revenue of $170.6 million, according to FactSet.
Smith & Wesson also said Thursday that it plans to buy back up to $100 million of its shares, including $75 million that would be purchased through a fixed-price tender offer. Stockholders will be invited to tender shares at a price of $10.00 per share. That is a 7.5 percent premium to Thursday's closing price of $9.30.
The buyback, depending on the stock price and number of shares purchased could cut the number of outstanding shares by roughly 15 percent, according to the company.
Smith & Wesson also said that it will sell $75 million of senior notes due in 2017 to institutional investors. The new notes will be issued in exchange for about $42.8 million of senior notes due in 2016. The transaction will net the company $25 million.
Smith & Wesson expects to settle the notes by Monday and aims to launch the tender offer the same day.
The company's shares jumped 6.3 percent to $9.89 in after-hours trading.
BEFORE YOU GO
PHOTO GALLERY
15 Things The Gun Industry Wouldn't Admit