The New York Post mistakenly ran a photograph of CNN anchor Zoraida Sambolin in a story about the network's former morning show host Soledad O'Brien.
HBO announced on Wednesday that O'Brien, who left her daily on-air job at CNN earlier this year, would join "Real Sports With Bryant Gumbel." Tampa Bay Times media critic Eric Deggans noticed that the Post wrote about the new gig but accompanied the story with a photograph of Sambolin, instead of O'Brien.
PHOTO: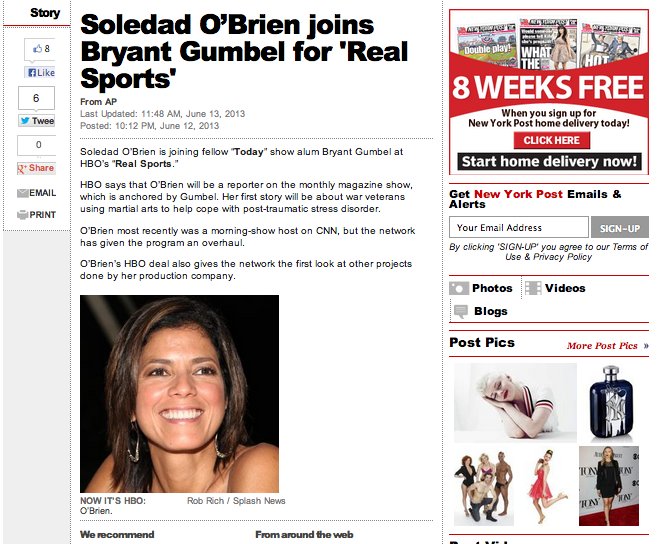 Sambolin took some time off from the network after she announced in May that she was diagnosed with breast cancer and would undergo a double mastectomy. She has been keeping viewers updated on her recovery through her Facebook page.
BEFORE YOU GO
PHOTO GALLERY
Soledad O'Brien Style Evolution