In her latest series "Rebirth," Ukrainian-born photographer Yana Toyber creates underwater portraits of her fashion-forward friends submerged in bathtubs. (Wes Anderson fans might recall one bather, Waris Ahluwalia, in "The Darjeeling Limited" and "The Life Aquatic with Steve Zissou," among other films.)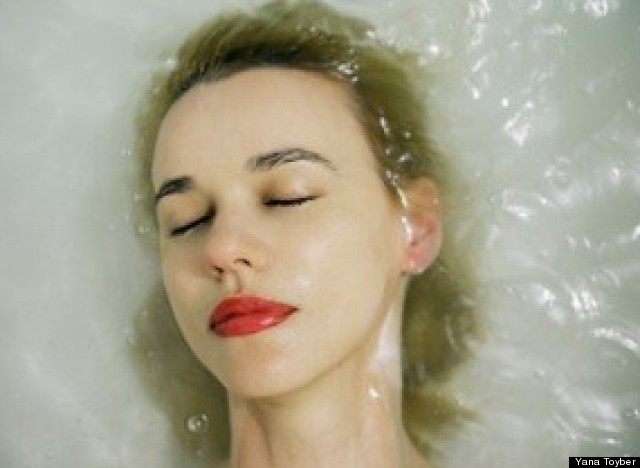 "No one liked the initial stages of water entering their nasal passages," she wrote in an email to the Huffington Post. "I would have to explain to them that it's actually going to get easier as the water gets deeper and they can fully submerge in it. I also shared some breath holding secrets, which helped."
The collection of images below gives a voyeur's glimpse into a normally private state, while nodding to John Everett Millais's master work, "Ophelia." But if we're being honest here, it's really just an excuse to ogle attractive people in the bath.
To see more of Toyber's work, check out her documentation of prostitutes in Nevada's legalized brothels. Let us know your thoughts on "Rebirth" in the comments.
PHOTO GALLERY
Yana Toyber (NSFW)