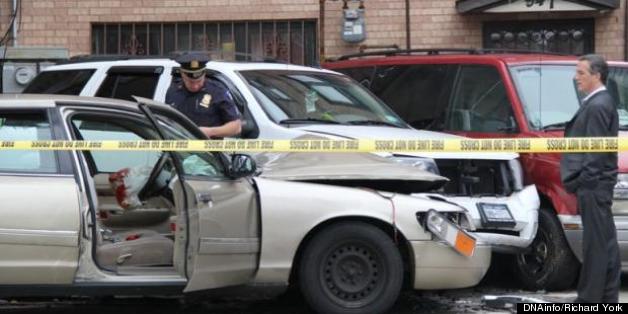 By Mathew Katz
BROWNSVILLE — A cab driver was stabbed in the eye with an umbrella and killed while driving in Brownsville, cops and a report said.
Cops found the livery car driver after responding to a report of a car accident at Lott Avenue and Thomas Boyland Street, officials said.
A man and a woman were spotted leaving the scene after the attack, according to the New York Post. The car was seen rolling slowly into parked vehicles.
The man was discovered inside his 2000 Mercury at about 5:30 p.m. Thursday and was transported to Brookdale Hospital, where he was pronounced dead.
The case is still under investigation, cops said.
A $5,000 reward has been offered for information that leads to a conviction, according to Brooklyn activist Tony Herbert.
Anyone with information is asked to call Crime Stoppers at (800) 577-TIPS (8477).