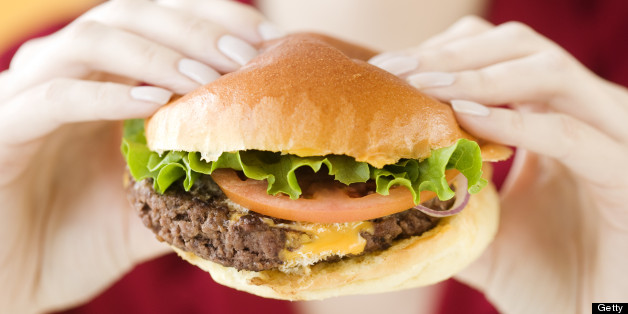 WASHINGTON -- 10 chefs. 2,500-3,000 hamburgers. 3 hours.
Let the first D.C. Burger Battle begin!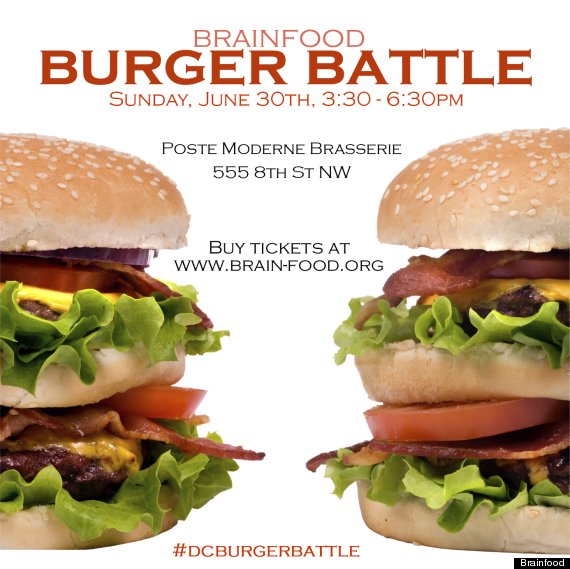 On June 30, the patio at Poste Moderne Brasserie will be taken over by Washingtonians who love burgers so much that they're willing to shell out $75 to try 10 of D.C.'s best -- and help out a great local cause.
Yes, the Burger Battle is about much more than just good food. It's the brainchild of Paul Dahm, executive director of Brainfood, a D.C.-based nonprofit that teaches students "life skills through food and cooking," Dahm explained to The Huffington Post.
The organization's latest initiative is a six-week CSA -- the Brainfood Box -- that's half produce (from a garden near Mount Vernon Square), half prepared foods from a kitchen manned by teenage chefs. (Some spots are still open for the $200 summer CSA.)
"The goal for the Burger Battle is to be the seed funding for this effort," Dahm says. "It's about putting young people to work."
Fifteen Brainfood youth advocates run the Brainfood Box program; the student-chefs learn everything from food preparation and gardening to Business 101 and marketing. Any high school student attending a D.C. public school or public charter school is eligible to apply.
The Burger Battle was born as an off-shoot of Brainfood's annual grill-off. Along with Mark Kuller (of Proof and Estadio) and Poste's Dennis Maron, Dahm came up with the idea of "the perfect Sunday afternoon summertime event" that embraces one of the District's top food trends: hamburgers.
Ten chefs, seven of whom have worked on previous Brainfood projects, will compete for the title of King or Queen of the Grill:
Dennis Marron – Poste
Teddy Folkman – Granville Moore's
Scott Drewno - The Source
Haidar Karoum – Proof/Estadio/Doi Moi
Victor Albisu – Taco Bamba/Del Campo
Kyle Bailey – Birch & Barley/GBD
Anthony Chittum – Iron Gate
Todd Wiss – Firefly
Marjorie Meek-Bradley – Ripple
Andrew Dixon – Mad Fox Brewing Co.
When you get a group of chefs like this together, what will happen?
"We encourage good-natured trash talking, get the rivalries going," Dahm says. "These folks are generally pretty competitive [and] looking an opportunity to show off in front of their peers... That's what makes it fun."
At the end of the event, three chefs will be crowned a winner. Each attendee has the opportunity to choose a 'people's choice' winner; a second winner will be chosen by the other chefs (no voting for yourself!); and the final winner, chosen by a panel of beverage experts.
The trophy? A giant engraved spatula, of course.
If $75 seems a little steep for a few hamburgers, take to Twitter. Two tweeters will each win a pair of free tickets to the Burger Battle: Take a photo of yourself eating or cooking a burger and send it to @BrainfoodDC with the hashtag #DCBurgerBattle.
The contest runs through June 23.
BEFORE YOU GO
PHOTO GALLERY
World's Biggest Burgers