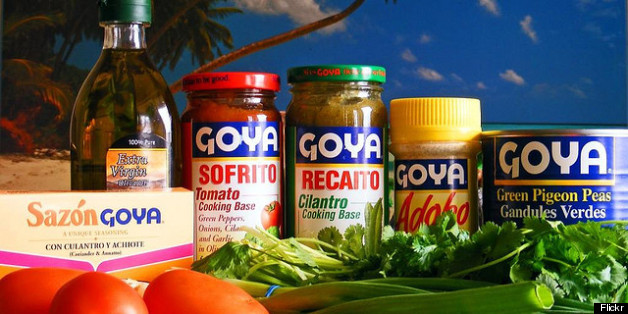 One of the forces that helped develop Goya Foods into America's top Hispanic food company, Joseph Unanue, died Wednesday, the Associated Press reports. He was 88.
Unanue had struggled in recent years with illness, suffering a stroke in 2010, as well as pulmonary fibrosis, according to the Bergan Record. He died in his home in Alpine, New Jersey, Puerto Rican daily El Nuevo Día reports.
"We lost a great man and a dear member of our family, who will be missed greatly," Bob Unanue, President of Goya Foods, said in a press statement. "Uncle Joe always believed in the importance of family, which helped us to lay down the foundation of what Goya stands for. He was an iconic businessman not only within the food industry, but, among the Hispanic community and most of all to La Gran Familia Goya."
Unanue was born in Brooklyn in 1925. His parents, both Spanish immigrants who met in Puerto Rico, founded Goya Foods as a Manhattan-based food distribution company in 1936.
Unanue joined the service and fought in World War II, earning a Bronze Star at 19, according to the Bergan Record. He picked up a degree in mechanical engineering from Catholic University of America upon returning, but built his career by expanding the family business.
He began working at Goya in 1952, taking the reins as president from 1976 to 2004. Goya attained the title largest Hispanic food producer under his direction in 1979, a company representative told El Nuevo Día.
Unanue's friends and family described him as a humble man whose success in business did not come before his home life, according to news reports.
"My father was a family man, above everything else," his wife of 57 years, Carmen Ana, told the Bergan Record. "He loved Goya, let's not get that wrong. But his greatest accomplishment was his family."
Image via Jose Kevo @ Flickr.
BEFORE YOU GO
PHOTO GALLERY
Latino Historical Sites in the U.S.