When it comes to Kanye West and Kim Kardashian, people are either saying that they are getting bored, or that he's cheating on her or that it simply will not work between Kimye. But with seven solid reasons like these, how could that possibly be?
1. He's protective of his future family.
In his recent career-spanning New York Times interview, Kanye revealed that while he hasn't "fully developed" any fiercely protective thoughts because he doesn't "have a kid yet," he has no desire to talk to America about his family. "Like, this is my baby. This isn't America's baby." So maybe he didn't say, "our baby," but at least he is looking out ... right?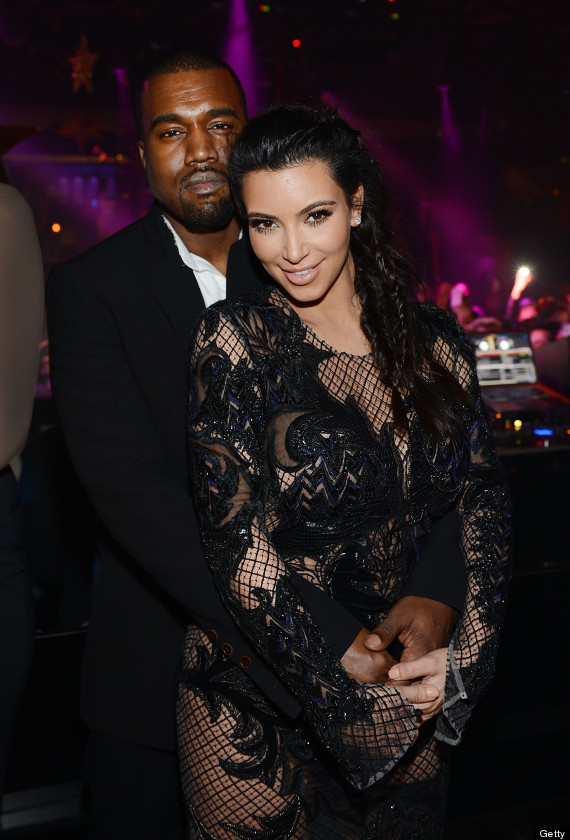 2. They survived a scandal.
On Wednesday, Canadian model Leyla Ghobadi came forward to tell Star magazine that she and Kanye had sex last summer when Kimye was already a thing. But the couple handled it in the best way possible -- her reps declared the allegations "not true" and Kanye, instead of flying back from New York to California to support 8-month-pregnant Kim, had his reps call the incident "a sad attempt to hurt two people trying to live their lives." He didn't need to actually be with her during this time as long as his people were taking care of it... right?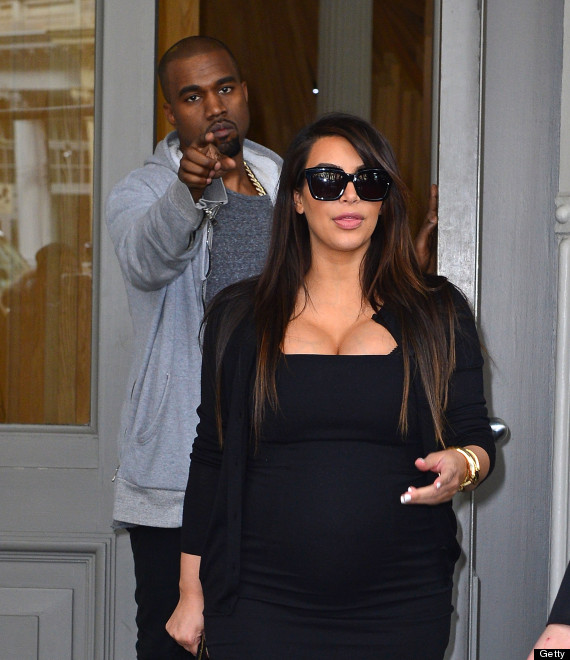 3. Their names both start with the letter "K."
It sounds silly, but more often than not it feels like it's a Kardashian "klan" rule (no offense, Bruce and Rob). And even though Khloe's husband Lamar and Kourtney's man Scott don't fall into that "kategory" either, at least the matching first letter thing works just well enough to produce a name like "Kimye." Because the sign of a truly perfect couple is all in having a title as perfect as "Brangelina" ... right?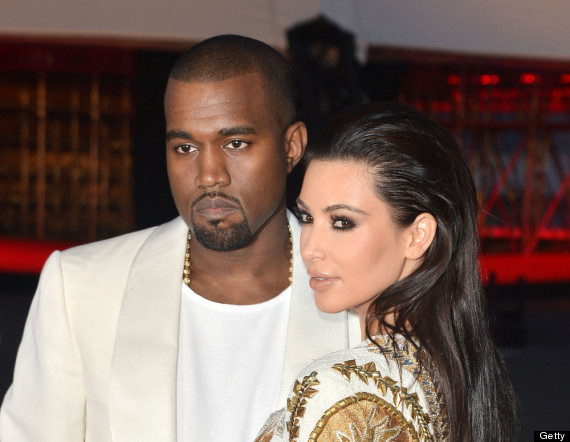 4. It all started with a friendship.
Kanye and Kim have been friends for many years (the image below is from 2007), so the two are only building on a strong foundational relationship. Even when the news had just broken that the two were official, Kim's sister Khloe gushed "But because they've been friends for so long, it's just so easy and that's something I love seeing for Kim -- the easiness and how happy she is. And it's just more of a great friendship and friendships make the best relationships." Besides, it's much better to start as buds than sex-tape co-stars ... right?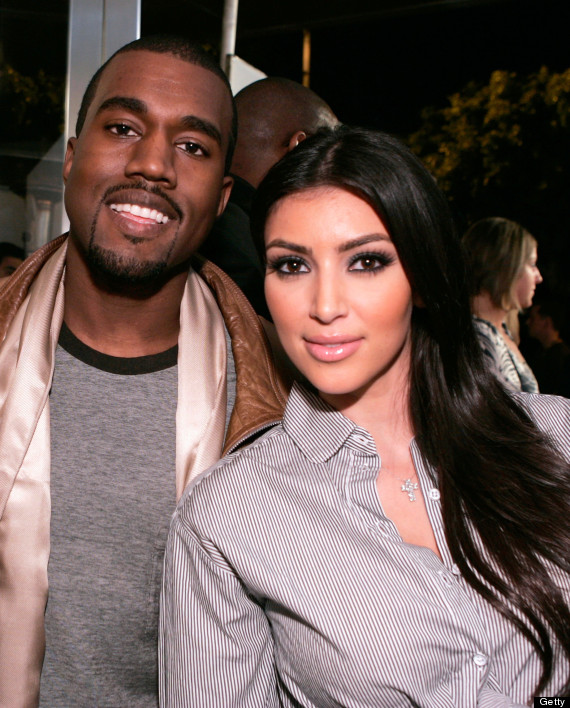 5. She's not in it for the dream wedding.
Kim has already been married twice and the last wedding included over 500 guests, three different custom dresses and a TV special. Since that time, she has gotten officially divorced from her most recent husband and is spending her time prepping for a baby so if she were to marry again, her mom Kris Jenner assures that "it will be private and smaller." Either way, we assume she's learned her lesson since spending $20 million for a marriage that lasted 72 days ... right?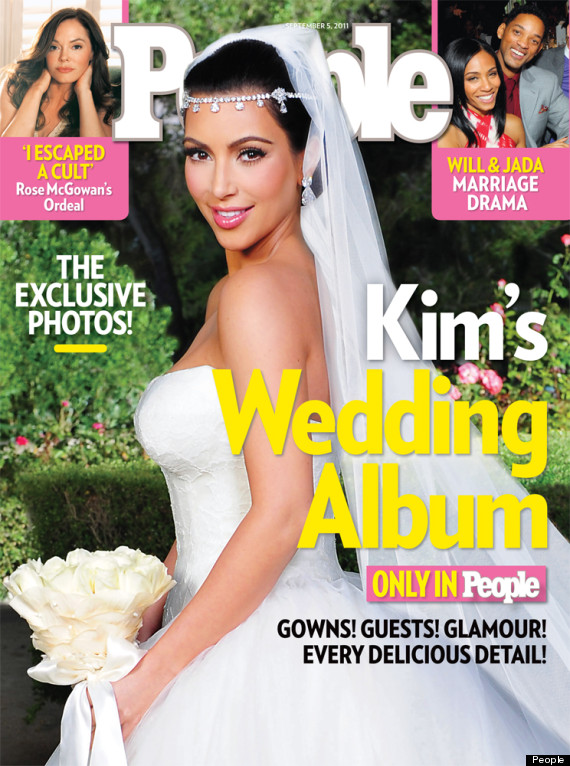 6. They match on a regular basis.
Take two people who love fashion and pair that with their love for each other and you get something painfully reminiscent of the time then-couple Justin Timberlake and Britney Spears turned up for the 2001 American Music Awards (matching denim ensambles, anyone?). But when Kim and Kanye coordinate, which they frequently do, they are sure to do it with style and in a way in which all couples would want to step out together. After all, birds of a feather flock together... right?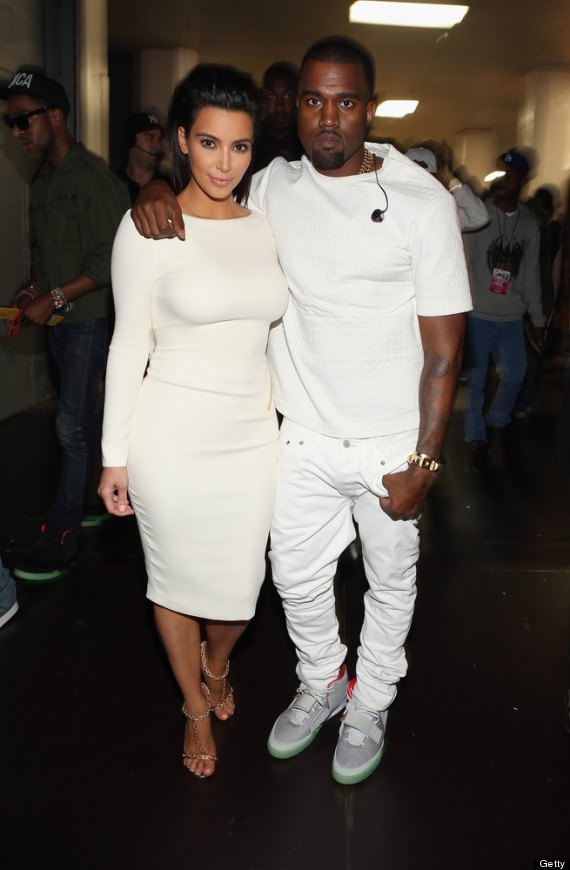 7. Their love for themselves will spill over.
Kim and Kanye may just be the most narcissistic and self-obsessed celebrities out there. And between Kim's endless stream of selfies and Kanye's declarations of him being the next Steve jobs, it's pretty difficult to argue. But after they're done filling themselves up on their own selfish love, it's bound to spill over to the other person and make for an especially romantic pairing ... right? So Kanye didn't make it into the Kardashian's Christmas card picture or even the family's most recent photo shoot -- these reasons truly prove that Kim and Kanye have a love that is too, um, unique to end anytime soon.
BEFORE YOU GO
PHOTO GALLERY
Kim Kardashian and Kanye West