Every gal wants to find a knight in shining armor, right?
Well, one little girl found hers when famed fashion photographer Nigel Barker planted a kiss on her hand Thursday night at Make-A-Wish Foundation's 30th Anniversary "An Evening Of Wishes" gala. Swoon!
The adorable moment happened on the event's red carpet and looked liked something out of a Disney movie.
Barker, dressed in a shiny silver-grey suit (read: shining armor), knelt down on one knee to salute the little lady, who was decked out in full fairy princess attire -- tiara, magic wand and all. We're not sure if being charmed by a dashing celeb was her official Make-A-Wish request, but either way it's pretty darn sweet.
PHOTO: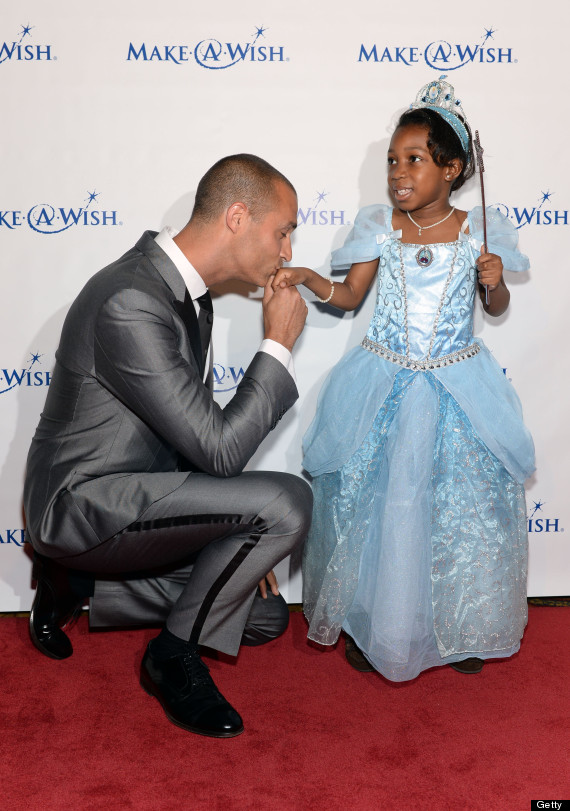 "The work that they do is extraordinary," Barker told HuffPost Live during an interview Thursday. The former "America's Next Top Model" judge and current host of "The Face" has been involved with the charity organization for a decade.
"2003 is when I first got involved with them and I got that call. A young girl had wished to be a model for the day. I thought, 'What can I do to make this special?'"
Since then, Barker has helped contribute to Make-A-Wish's 10,000 granted wishes over the past 30 years. That's certainly something to celebrate, which is why A-list stars like LL Cool J, John Legend, Estelle, supermodel Karlie Kloss and stylist Mary Alice Stephenson were also on hand for the festivities.
Check out a clip from Nigel's HuffPost Live interview above and flip through the slideshow below for photos from the gala.
BEFORE YOU GO
PHOTO GALLERY
Make-A-Wish Foundation Gala 2013