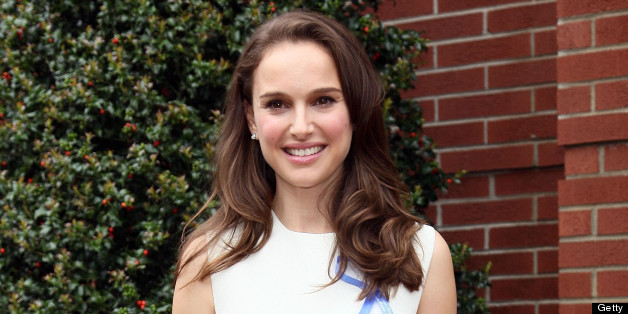 Natalie Portman could be headed for a sassy lead role in the freshly announced adaptation of Megan Abbott's popular 2012 novel "Dare Me."
Deadline.com reports that Michael Sucsy, who helmed the Emmy-winning HBO movie "Grey Gardens" and the critically reviled romance "The Vow," will direct. "Dare Me" centers on a high school cheerleading squad whose competitive backstabbing is interrupted when a suicide prompts a police investigation into the team and its coach.
There's no word yet on which character Portman will portray. At 32, she seems a bit old to play one of the teenage cheerleaders, although stranger age disparities have taken place in film (namely, a 34-year-old Stockard Channing playing high school senior Betty Rizzo in "Grease").
Abbott's novel was well received upon its release last July, making its mark on best-of-summer lists found in Entertainment Weekly, The Wall Street Journal and more. Deadline.com describes the project as "'Heathers' meets 'Fight Club,' with teenager cheerleaders."
For more, head to Deadline.com.
BEFORE YOU GO
PHOTO GALLERY
Natalie Portman's Style Evolution