How do you become one of the world's most desired museum architects? Gagosian Gallery in New York intends to provide some clues with an upcoming exhibition examining the building workshop of iconic Italian architect Renzo Piano.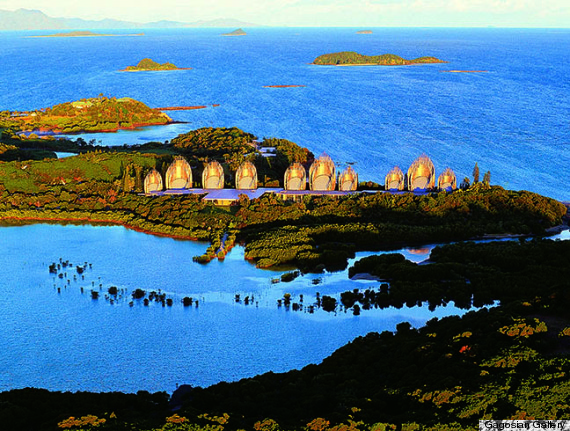 The architect was born in Genoa to a family of builders, and was able to open the Renzo Piano Building Workshop in 1981. Today 150 people work with the legendary architect in offices located in Paris, Genoa, and New York. The architect's innovative spaces include Paris' contentious yet groundbreaking Centre Pompidou, which one critic called an "oil refinery."
In an interview with Architectural Record,
Piano said of his field
:
"Real architecture, real painting, real poetry, real music is never detached from physicality... Architecture is at the edge, between art and anthropology, between society and science, technology and history... Architecture is about illusion and symbolism, semantics, and the art of telling stories."
The upcoming exhibition at Gagosian is part library reading room, part classroom, and part natural history gallery; it explores the inspirational evolution of 24 Piano buildings from their initial conception to their final, living forms.
Renzo Piano's "Fragments" will show at Gagosian Gallery from June 27 until August 2 in New York. Let us know your favorite Piano structures in the comments.
PHOTO GALLERY
Renzo Piano