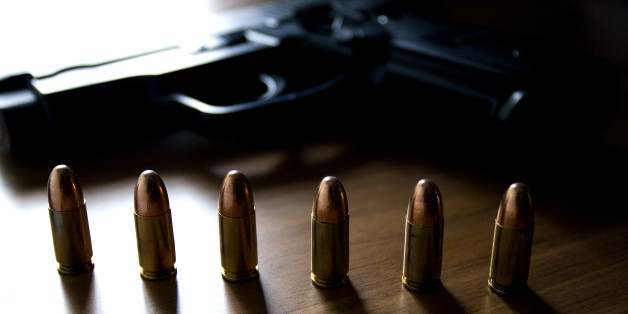 Law enforcement officials in Washington reported that over $2.8 million worth of firearms had been stolen across the state in 2012, an increase of 14 percent from 2011, according to a report from KOMO.
The number paints an incomplete picture of gun theft in the state, as some departments didn't report their stolen firearms numbers, but it raises concerns about where the stolen firearms are going.
"Once guns are on the streets, it's impossible to control who gets them: violent offenders, kids, the mentally ill," Seattle Police Department Sgt. Sean Whitcomb said.
Lt. Loretta Cool with the Tacoma Police Department urged gun owners to put up the first line of defense by making sure their weapons are properly secured.
"If you have a safe and the safe is bolted to the floor, chances are real good the burglar is not going to get your firearm," she told KOMO. "If you throw your firearm in a dresser or a nightstand drawer, you've probably just armed the burglar."
Easily accessible guns are also more likely to be used in accidental shootings, which were responsible for 851 deaths in 2011.
KOMO's report follows data highlighting the role stolen guns play in fueling a black market for illegal weapons.
An estimated 230,000 firearms are stolen every year in home burglaries and property crimes against gun dealers according to a study by the Department of Justice. Currently, only eight states and Washington, D.C. have laws on the books requiring the reporting of lost and stolen guns to law enforcement. Delaware became the latest addition to that list on Thursday, making an effort to prevent a loophole frequently used by straw purchasers, or people who legally purchase firearms and pass them to others barred from owning guns. California lawmakers passed a similar law last year, but Gov. Jerry Brown (D) vetoed it.
While stolen guns account for only about 10 to 15 percent of guns used in crimes, according to the Bureau of Alcohol, Tobacco, Firearms and Explosives (ATF), getting them off the streets is difficult. That task is only complicated by the fact that the ATF has been acting without a permanent director for seven years, thanks in part to maneuvers from Republicans and gun rights groups. Acting ATF director and current nominee B. Todd Jones received a rare Senate hearing this week, where he faced aggressive questioning and scrutiny.
The issue of stolen guns and responsible ownership is just a small part of a larger, multi-faceted and contentious debate over firearms and the laws that regulate them.
On Friday, gun control advocates and families of victims of the mass shooting in Newtown, Conn. commemorated the six-month anniversary of the massacre with calls for action. Anti-gun violence group Mayors Against Illegal Guns is set to embark on a multi-state tour calling for legislation to expand background checks. While polling had shown broad nationwide support for the measure, the Senate failed to pass a bipartisan amendment to address the issue in April.
BEFORE YOU GO
PHOTO GALLERY
U.S. State Capitol Buildings