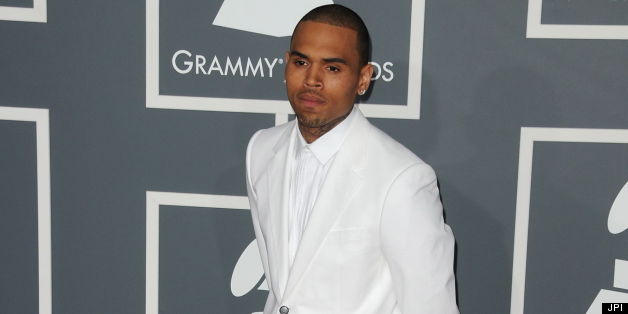 Chris Brown used to be prone to homophobic slurs. Now he's singing a different tune: one that's decidedly pro-gay.
Brown issued a series of tweets Friday that revealed he will release a new single on Monday in conjunction with what he calls his "Unity Campaign." The move feels unprecedented for a singer who's known for his physical and verbal assaults.
Brown wrote:
Single and Video will definitely drop MONDAY!

— Chris Brown (@chrisbrown) June 13, 2013
The new single is apart of my "UNITY CAMPAIGN" which encourages all races, genders, sexes, (everyone) gay or straight to love each other!

— Chris Brown (@chrisbrown) June 13, 2013
As a young inspiration to all types of people around the world, I have a moral obligation to let go of grudges or bs.

— Chris Brown (@chrisbrown) June 14, 2013
Brown, whose sixth album comes out July 16, has apologized before for various gay slurs, including a 2011 incident that found him lashing out at "gay" paparazzi and a 2010 Twitter rant in which he called B2K member Raz-B a "#homothug."
The singer's latest move serves as perhaps his most explicit attempt to win favor with the general public, a hard feat for someone who claims he "like[s] being the person everyone hates." We're willing to give Brown a shot here, but he'll have to practice what he preaches without exception for once.
BEFORE YOU GO
PHOTO GALLERY
Chris Brown and Rihanna