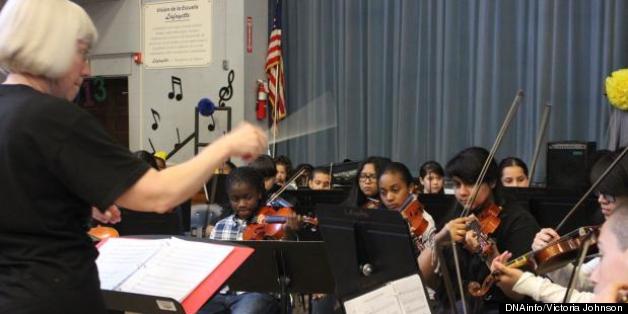 HUMBOLDT PARK — It was an emotional 90 minutes, but that was to be expected.
The much-loved Lafayette Elementary School string orchestra performed its final concert for other students and parents Friday afternoon, capping off a long, passionate battle to save the school.
"It's shocking," said parent Rosemary Vega, choking up as she spoke. "I have no more words. We fought and fought and fought to keep this going, something so good for these kids, and it was snatched from under them."