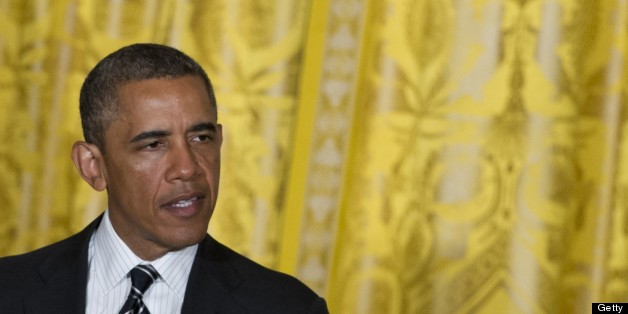 By Jeff Mason
WASHINGTON, June 15 (Reuters) - The United States on Saturday urged Tehran to "heed the will of the Iranian people" after Iranians elected moderate cleric Hassan Rouhani to be their country's next president.
"We respect the vote of the Iranian people and congratulate them for their participation in the political process, and their courage in making their voices heard," the White House said in a statement.
Iran's president runs the economy and wields important influence in day-to-day decision-making, although Supreme Leader Ayatollah Ali Khamenei has the final say on major issues including national security and Iran's nuclear program.
"It is our hope that the Iranian government will heed the will of the Iranian people and make responsible choices that create a better future for all Iranians," the White House said.
In election results announced on Saturday, Rouhani scored a surprising landslide victory over conservative hardliners. His resounding mandate could provide latitude for a diplomatic thaw with the West and more social freedoms at home after eight years of belligerence and repression under President Mahmoud Ahmadinejad.
The White House said the United States remains ready to engage the Iranian government directly to reach a diplomatic solution to address concerns from the international community about its nuclear program.
Washington and its Western allies accuse Iran of pursuing nuclear weapons. Tehran says its program is peaceful and aimed at generating power.
The White House congratulated Iranians for voting despite difficult security conditions.
"Yesterday's election took place against the backdrop of a lack of transparency, censorship of the media, Internet, and text messages, and an intimidating security environment that limited freedom of expression and assembly," the White House said in the statement.
"However, despite these government obstacles and limitations, the Iranian people were determined to act to shape their future."
The election is likely to be a topic of conversation among the Group of Eight industrialized nations leaders at a summit next week. President Barack Obama departs for the meeting on Sunday.
Syria - and Iran's support of President Bashar al-Assad in the civil war there - is expected to dominate the meeting.
(Editing by Will Dunham)
BEFORE YOU GO