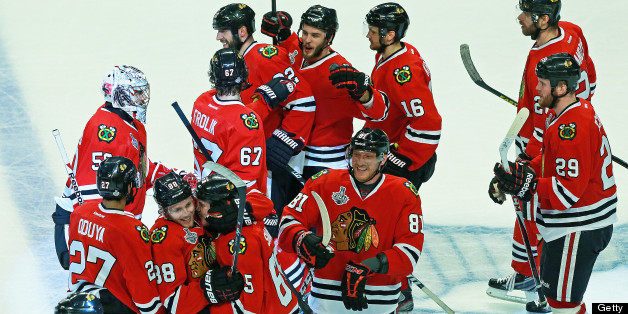 Each year the Presidents' Trophy is awarded to the team that accumulates the highest amount of points in the National Hockey League. But instead of being met with excitement and positivity, many times this award can be seen by some as the precursor to an epic meltdown.
After clinching the trophy and emerging as the only franchise in the NHL to go without double-digit regulation losses this season, the Blackhawks will attempt to become the eighth team in league history to hoist the Stanley Cup in the same year since the trophy's inception in 1986.
Only three of the 10 teams that have made it to the finals were eliminated in a best-of-seven series, per the Chicago Tribune. Five teams -- most recently the 2011-12 Vancouver Canucks -- have lost in the very first round.
Now that this year's Presidents' Trophy winners are in the finals, check out the teams that have successfully eluded any existence of a Presidents' Trophy curse.
BEFORE YOU GO
PHOTO GALLERY
Presidents' Trophy Stanley Cup Winners