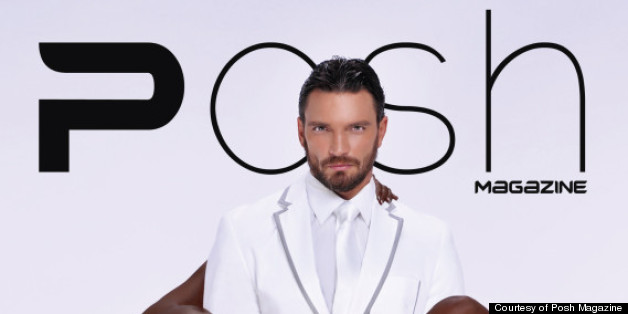 Puerto Rican actor Julián Gil is many things these days: a judge for Univision's Nuestra Belleza Latina, a possible heir to Don Francisco's iconic variety show Sábado Gigante, and now he's the face on the latest issue of Posh Magazine.
(GRAPHIC PHOTO BELOW, NSFW)
With an all-white suit and a bold stare, the 43-year-old covers the Miami-based publication -- while carrying a nude model.
"People already know what I think about posing nude, I've always said I don't know who invented clothes," Gil told the magazine. "Posing nude -- as long as it's done well, with style, and with a lot of respect and elegance -- is beautiful. I believe there's nothing more beautiful than the human body, whether it's a man or a woman."
In an interview with HuffPost Voces, the director of Posh, Elizabeth Hernández, described how the idea for Gil's cover came about.
"Thinking about my future magazine covers, I called Julián and invited him to pose," Hernández told HuffPost Voces. "He agreed but wanted to do something different... And while looking through ideas with other male covers this idea emerged. Julián was very happy!"
According to the actor and photographer, Erique Tubio, the objective and challenge was to combine elegance with nudity. In the issue, the actor opens up about his love life and career.
What do you think of Gil's cover for Posh Magazine? Let us know what you think in the comments.
Graphic Image Below (PHOTO NSFW)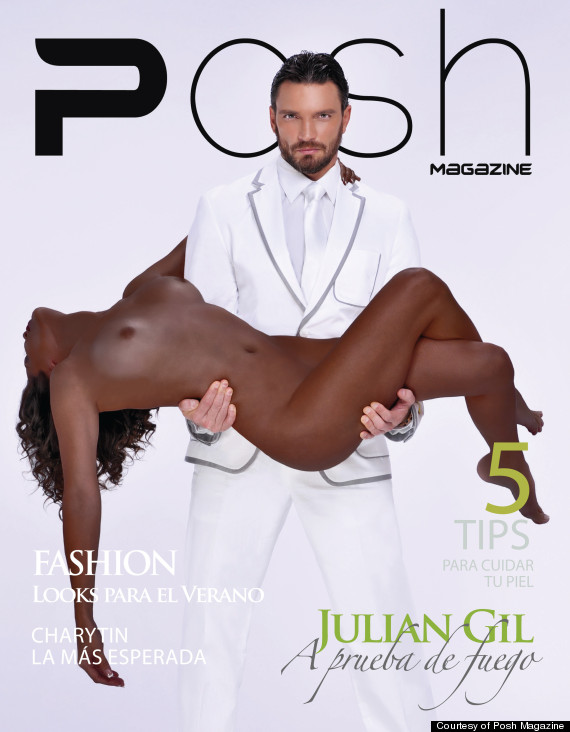 BEFORE YOU GO