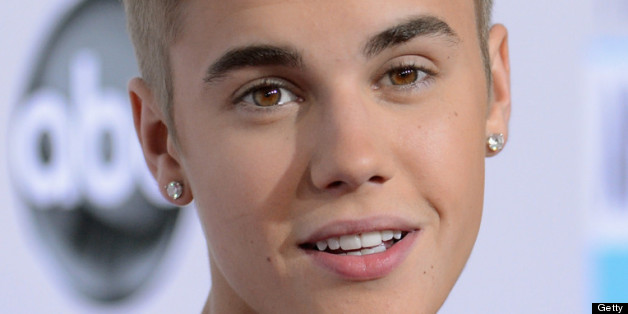 Justin Bieber's been Instagramming his cat, Tuts, a lot lately, and kitty's got just as much swag as his owner. He has his own Twitter, looks a little like the ultra-famous Grumpy Cat, and also makes appearances in the Instagram feed of Tyler the Creator. He gets along with Justin's friends and even looks like some of them too, as Bieber captioned one Instagram photo, "@TerrenceReche and my cat Tuts are twins." Beliebers have been going nuts for Tuts since he first showed up on the singer's Instagram four weeks ago, and it's easy to see why, as there is something strangely appealing about the awkward-looking feline.
Maybe Tuts is Justin's spirit animal? His constant glower and squished-up face reflect Justin's inner angst as he transitions from squeaky-clean Disney star into a grown-up urban heartthrob. We just hope Tuts doesn't suffer the same fate as his monkey, Mally, whom he abandoned in Germany after failing to produce the proper paperwork.
Tuts is clearly on the road to stardom and is already cultivating a snarky, diva-esque attitude, tweeting yesterday, "40 million beliebers are jealous of me :) #meow" We expect big things to come. Meet Tuts!
Like Bieber, Tuts hates paparazzi.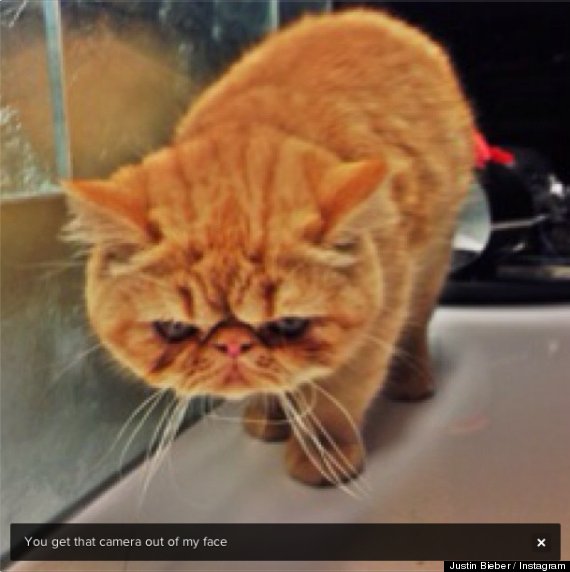 Tuts isn't down with poseurs.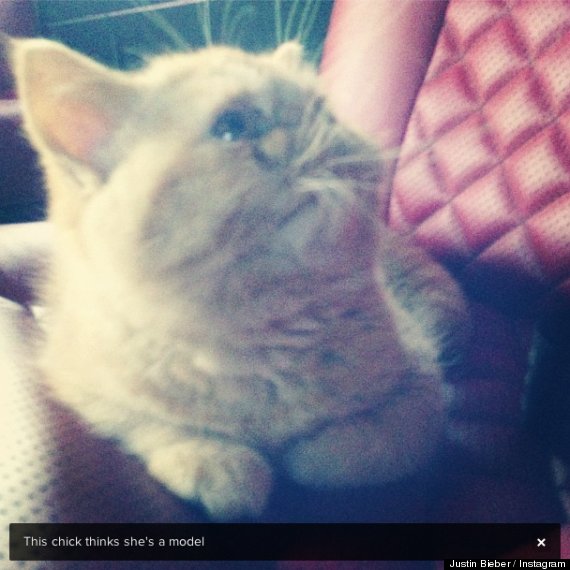 Tuts has an amazing stank face.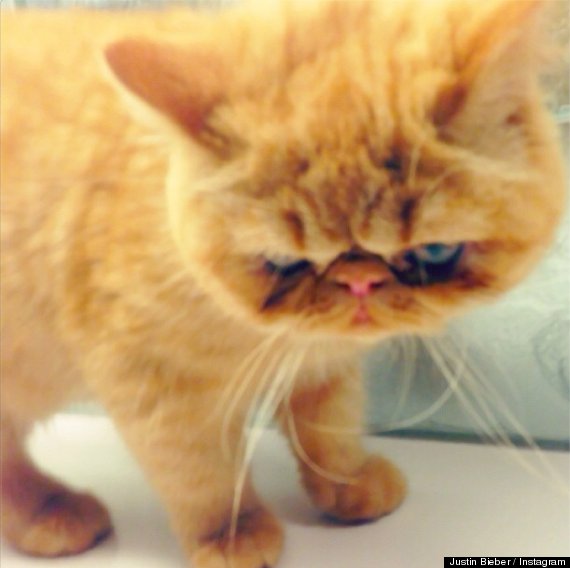 Sometimes Tuts is a little creepy.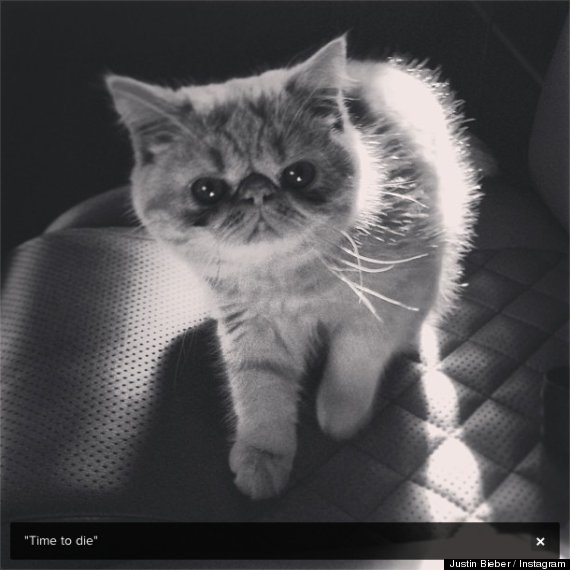 Tuts enjoys using the "Snoopify" app 'cause he's cool like that.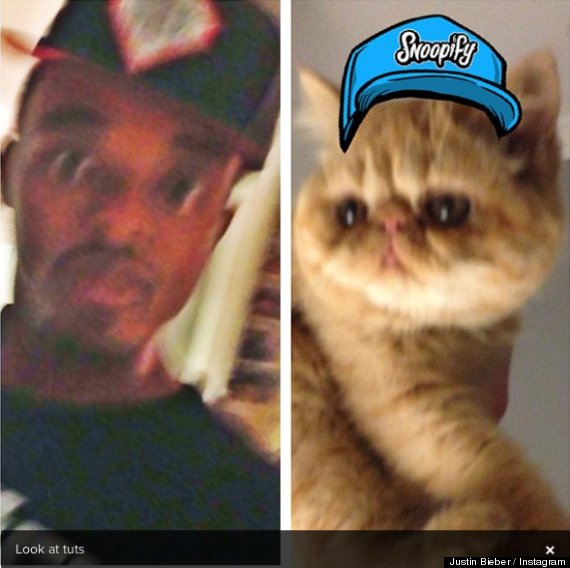 Just chilling.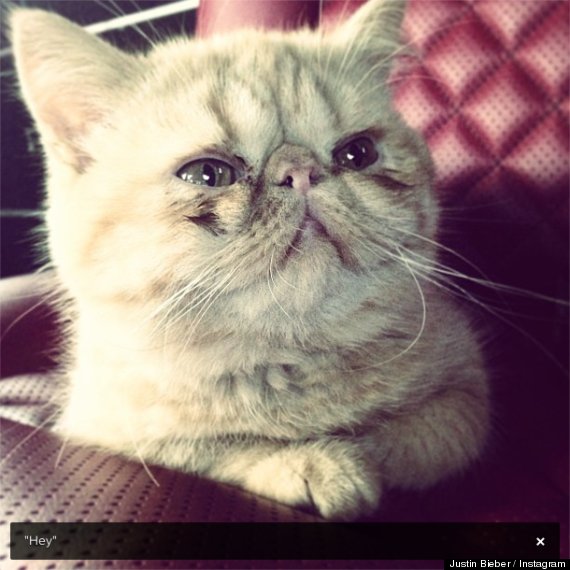 BEFORE YOU GO
PHOTO GALLERY
Justin Bieber through the years