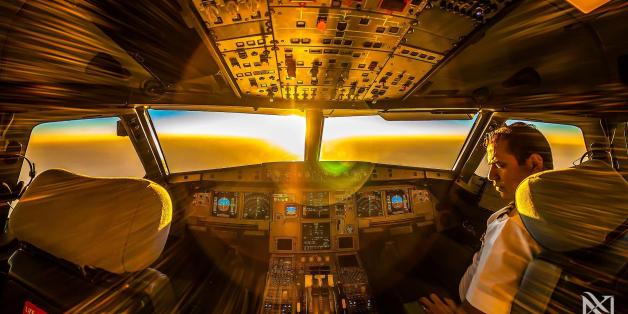 Here's a brief list of things we love: an empty beach, the city at dusk in the summer time, a sidewalk without lots of tourists, taking the train up the Hudson and, oh yea, super cool photos shot from an airplane's cockpit of the earth below.
Pilot and not-so-amateur photographer Karim Nafani (see his work here and here) shoots with a DSLR camera while flying, telling the Daily Mail, "Welcome to my daily office!"
Check out some of our favorites below and head over to his Facebook page to see others (he also takes photos of his native Dubai). And for more shots from an airplane window, check out some of our (and our community's) favorite photos here.
BEFORE YOU GO
PHOTO GALLERY
Photos From A Cockpit