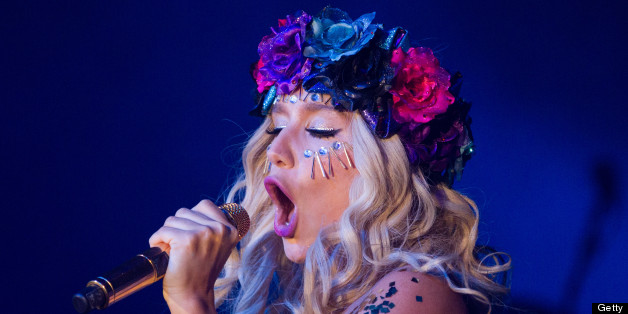 Ke$ha may be famous for over-sharing but she has finally decided on her limit. While on WBLI's "Syke'd," the host asked her if there's anything in her life that's actually off-limits that she wouldn't allow to be videotaped. This was her response ...
"Not much, like I've just thought about it and, I mean, like maybe when I like change a tampon."
The host then gave some incredibly awkward laughter and said, "OK. Alright. I'm glad that's off-limits," while shifting uncomfortably on the couch. Ke$ha played it cool as always.
BEFORE YOU GO
PHOTO GALLERY
Engaged Celebrities