This can't be real.
Khloe Kardashian took to Twitter this afternoon to post an Instagram photo of her exercise machine after a hard-core workout, sharing the fact that she burned 724 calories. (Wait, WHAT?!)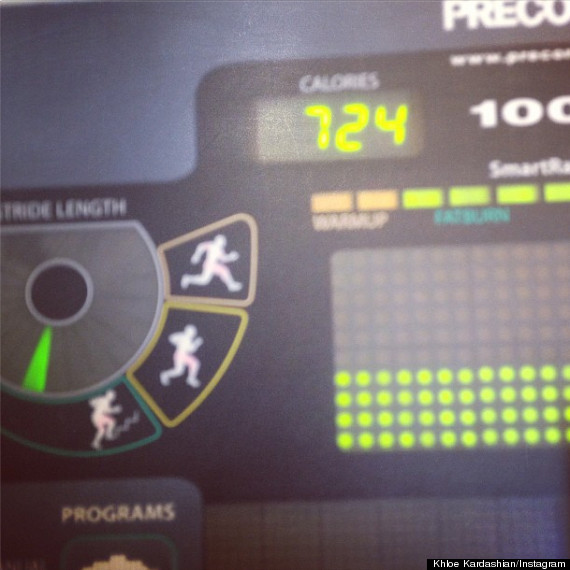 "I have no idea how I did this but it happened!! Warrior moment," she wrote.
No wonder she looks so good, these days -- she must spend hours on the treadmill.
The 28-year-old also Instagrammed another picture of her workout routine, allegedly revealing how she keeps her famous behind in shape.
Booty booty booty http://t.co/R8ncpHXri1

— KhloéKardashianOdom (@KhloeKardashian) June 17, 2013
If you want to look like a Kardashian, apparently you have to burn over 700 calories a day and do repeated sets of lunges, squats and jumping jacks. GOOD LUCK.
BEFORE YOU GO
PHOTO GALLERY
Khloe Kardashian