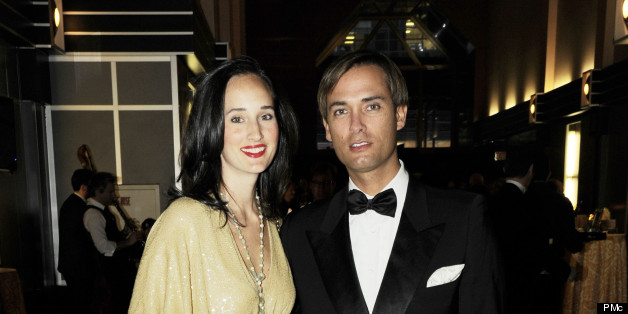 An Upper East Side nanny is claiming her wealthy employers physically abused her and kept her imprisoned in their apartment.
The New York Post reports Felicitas del Carmen Villanueva Garnica is suing Malu Custer Edwards and Micky Hurley for forcing her into "involuntary servitude."
According to the report, Villanueva started working for the family in Chile back in 2010. It was after the couple moved to New York that Villanueva says her mistreatment allegedly began.
After being promised a wage of $10 an hour with health benefits, Villanueva alleges she was illegally trafficked into the United States on a bogus passport to care for the couple's three children, where she routinely worked 12-hour days for as little as $2 an hour.
The socialite couple, both of whom are from aristocratic Chilean families, were featured in a 2012 New York magazine profile titled "The Well-Heeled Family of Five," which showcased their luxe travels to St. Lucia with their kids.
Villanueva says sometimes she was forbidden from leaving the apartment, and was fed only bread, yogurt, eggs, and milk.
She also alleges the couple wouldn't let her return to Chile, saying she'd signed a two-year contract.
The final straw, Villaenueva says, was when one of the children hit her with a refrigerator door so hard, she was almost left unconscious.
She then escaped.
After a failed attempt to contact the Chilean consulate, she got in touch with Safe Horizon, a non-profit group that helps victims of violence.
An attorney for Edwards and Custer has denied Villanueva's allegations.
For more, head over to The New York Post.