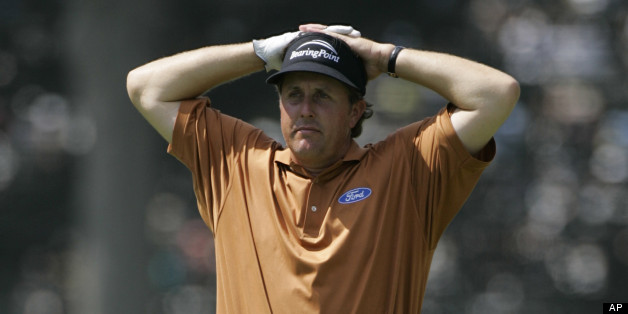 "Heartbreak" was the word Phil Mickelson used to describe his latest second-place finish at the U.S. Open golf tournament.
Despite beginning the final round of the 2013 edition of the U.S. Open at Merion Golf Club with a one-shot lead, Mickelson was unable to stay atop the leaderboard once again. It was the sixth time the lefty finished one spot behind the leader, adding to his record of second-place finishes at the U.S. Open.
This time, Mickelson barely fell short on his birthday.
"This one's probably the toughest for me because, at 43 and coming so close five times, it would have changed the way I look at this tournament altogether and the way I would have looked at my record," Mickelson said after his final round on Sunday, via the Associated Press. "Except I just keep feeling heartbreak."
Here are Mickelson's six second-place finishes at the U.S. Open.
PHOTO GALLERY
Mickelson's Second Place US Opens