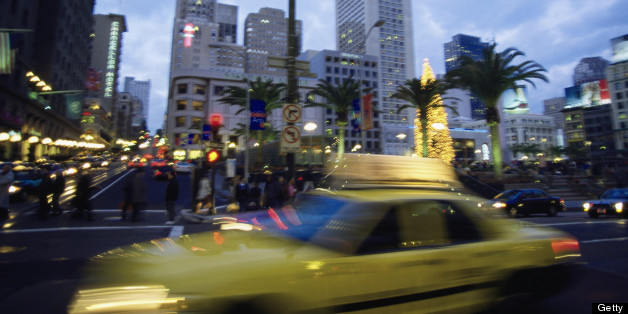 Rule number one: always tip your cab driver.
One unfortunate San Francisco passenger learned that the hard way after a fateful decision not to tip landed him in the hospital.
The victim, a 37-year old man, hopped in a cab and headed to the 800 block of Buena Vista Avenue in the Ashbury Heights neighborhood. When the cab arrived at the destination, the passenger paid the driver, but asked for all of his change back--meaning there would be no tip.
Unsurprisingly, according to San Francisco Police Department spokesman Sgt. Dennis Toomer, this led to an argument because zero dollars is well below the industry standard of 15 to 20 percent.
The passenger got out of the cab and started walking away, however the driver gave chase on foot and allegedly began strangling the victim. After allegedly assaulting and robbing the passenger, the driver got back in his cab and drove off.
The victim, who was taken UCSF hospital to be treated for non-life threatening injuries, told police that he didn't catch what cab company the taxi belonged to, but he believed the cab was white with red lettering and described the driver as white, balding man in his 30s wearing a polo shirt and jeans.
A similar incident occurred early last month, when a 56-year old man was allegedly punched in the face and had his phone stolen after an unidentified cab driver, who dropped him off in San Francisco's Richmond District, thought he hadn't paid his full fare.
"If you can avoid getting into an argument with a cab driver, it's best do that," advised Toomer. "If things do turn sour, you should just exit the cab, don't worry about getting your money back. Make sure you take down the cab's identification number, register a complaint [with the San Francisco Municipal Transportation Agency] and notify the police."
BEFORE YOU GO
PHOTO GALLERY
The 'Taxi Of Tomorrow'