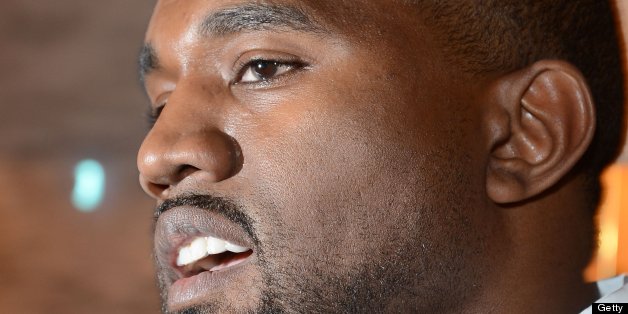 "Yeezus" has been blowing up on the Internet this week since it leaked days before its official release tomorrow, June 18. Everyone's talking about it, but how have they been listening to it, since Kanye made a point of not allowing fans to order a pre-release copy? "Jersey Shore" star Vinny Guadagnino helpfully points us in the right direction with an Instagram photo showing his routine of gym, tan, Kanye.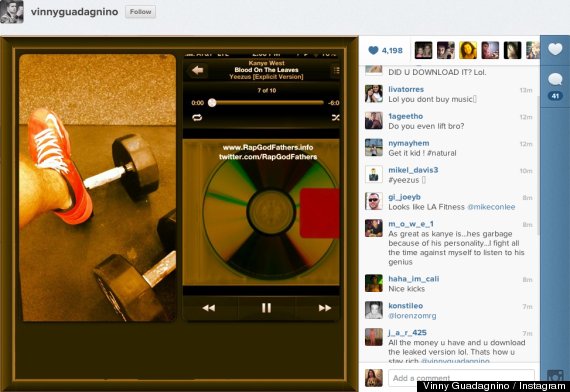 Links to download Kanye's latest musical offering have sprung up all over the Internet, but few people are being as blatantly obvious about their music piracy as Guadagnino. He posted an Instagram photo to his account which seems to be an iPhone screenshot of him listening to a copy of "Yeezus" apparently downloaded from RapGodFathers.info, as the download information appears over the cover art. A visit to the site reveals that they have indeed been providing a download link for the album. Smooth move, Vinny. Piracy is one thing, but bragging about it is another.
The comments on the photo show that many viewers have come to the same conclusion, with one user remarking, "All the money u have and u download the leaked version lol. Thats how u stay rich @vinnyguadagnino," while another simply wrote, "DID U DOWNLOAD IT? Lol."
Hope Kanye isn't mad! However, it seems like the star is taking a more laid-back approach these days to the possibility of piracy, in direct contrast to the previous high-security setup of his older albums. West even allowed recording devices at the "Yeezus" listening party in NYC last weekend, telling guests, "I have this new strategy. It's called no strategy. This album is all about giving. This whole process is all about giving no f*cks at all."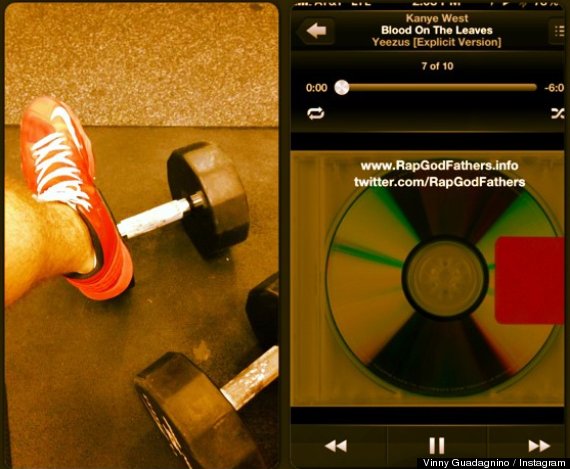 BEFORE YOU GO
PHOTO GALLERY
Kanye's worst moments