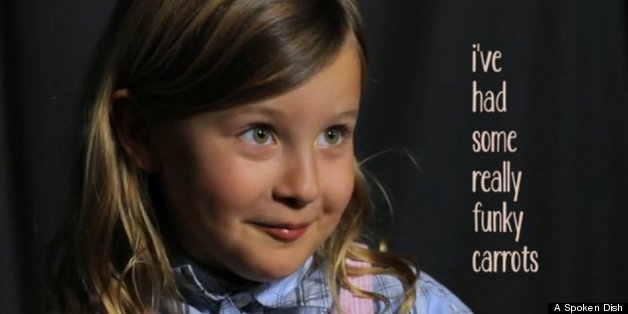 "It's a simple question: What food tradition in your life reflects time, place, and people, or evokes a specific memory?" That's how Whole Foods Market, Georgia Organics and Southern Foodways Alliance describe their video project, "A Spoken Dish."
In truth, we all know that while that question may be simple, the answer rarely is, which is what makes talking with other people about your experience with food so much fun. These answers all come from Southern food people -- recipe developers, Whole Foods employees, farmers, business owners, musicians and on and on. As we've hinted at before, part of what makes the South so special is how deeply the people who inhabit it care about their food and the traditions that surround that food. "A Spoken Dish" interviewed all these people, and grabbed, from each conversation, one sparkling gem of a food memory that tells you more about the interviewee than a whole conversation could.
We learn about "Redneck durian," an uncommon devotion to chicken livers and how to most properly use the word "grubbin'." In one of our favorite videos of the whole bunch, six year old Ella Averett gives us a lesson on how to pick carrots. We dare you to watch this and try to keep your heart from swelling up like a balloon.
As the notoriously articulate Francis Lam frequently says, "I eat food because I love food. I cook food because I love food. But I write about food because I love people." That's what we think of every time we watch one of these vignettes. And it also makes us want to force everyone we know to answer this question on camera.
Check out all of the amazing videos in the "A Spoken Dish" series, and let us know which one is your favorite!
Want to read more from HuffPost Taste? Follow us on Twitter, Facebook, Pinterest and Tumblr.
BEFORE YOU GO
PHOTO GALLERY
American Regional Foods