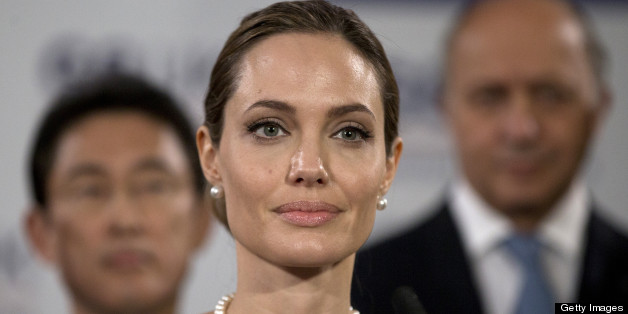 Eunice Huthart, Angelina Jolie's stunt double, has sued News Corp., charging that its British newspapers hacked her phone.
Huthart filed the lawsuit on Friday, alleging that News International newspapers, including the Sun and the now-shuttered News of the World, intercepted her voice mail messages. The Wrap reported that Huthart said she hadn't been receiving phone messages left by family and friends, and found that her cell phone PIN number had been changed numerous times. The issue cropped up from 2004 to 2005.
She cited two newspaper stories that she believes came from her voice mail messages: one about Jolie threatening to stop doing movies, and another about her wanting to learn off-road biking.
The allegations emerged last year, when prosecutors in the case against Andy Coulson and Rebekah Brooks named Jolie and Brad Pitt as victims of phone hacking. Coulson and Brooks have pleaded not guilty to the charges, and are currently awaiting trial.
Huthart, who lives in Liverpool, filed the suit in U.S. District Court in California on Friday. It is the first phone hacking case filed against News Corp. in the United States, according to the BBC. She is suing for damages, citing violations of federal laws and intrusion of privacy.
News Corp.'s phone hacking scandal blew open in July 2011, when it was revealed that the News of the World hacked the phone of murdered schoolgirl Milly Dowler. The revelation forced Rupert Murdoch to close the paper, and opened the floodgates for phone hacking allegations from hundreds of other potential victims and an investigation into the British press as well as the police. Thus far, over 100 people have been arrested in relation to charges of phone hacking and bribes to public officials.
BEFORE YOU GO
PHOTO GALLERY
Angelina Jolie