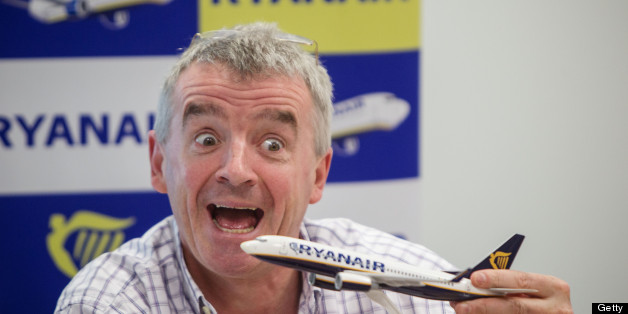 This week, the International Air Transport Association (IATA) released the figures of the top one hundred airlines ranked by traffic. According to their website, "Airlines are ranked in terms of international, domestic and total scheduled passenger numbers and passenger-kilometres."
Ryanair, the notoriously controversial low-cost carrier, topped the list of busiest international airlines, having carried nearly 80 million passengers across borders last year. The airline's CEO, Michael O'Leary, is seemingly constantly in the news for giving great sound bites. He's been quoted saying that "seatbelts don't matter," that he should be paid more, and has called passengers "idiots".
In terms of domestic travel, Southwest Airlines, Delta Air Lines, China Southern Airlines, United Airlines, and China Eastern Airlines formed the top five busiest airlines at roughly 112 million, 95 million, 79 million and 68 million scheduled passengers carried in 2012, respectively. American Airlines and US Airways followed closely behind, claiming the 6th and 7th spots.
Click through the slideshow below for the top 10 most popular airlines for total flights, both domestic and international:
BEFORE YOU GO
PHOTO GALLERY
The Top 10 Busiest Airlines