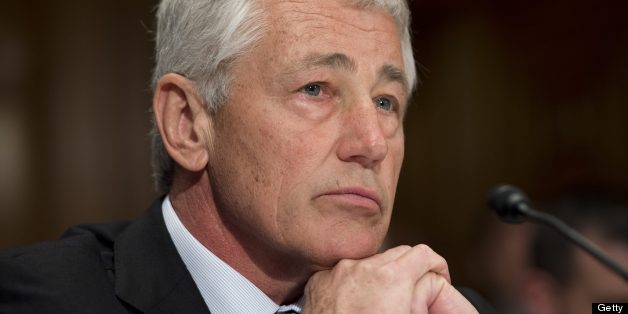 Defense Secretary Chuck Hagel will speak at an event this month honoring gay and lesbian service members, making him the first sitting defense secretary to attend a Pentagon Pride gathering.
"Secretary Hagel believes that the open service of gays and lesbians make our armed forces stronger and that this month's DOD Pride event is just one way we honor what these service members and LGBT civilians do for our country," Pentagon spokesman George Little told the Washington Blade, which first reported the news.
White House Senior Adviser Valerie Jarrett will deliver the keynote address on behalf of President Barack Obama.
The Pentagon recognized Gay Pride Month for the first time last year, after the repeal of Don't Ask, Don't Tell in 2010. Last year, then-Defense Secretary Leon Panetta delivered a video message, but this is the first time a sitting defense secretary will be in attendance.
During Hagel's nomination process, some LGBT groups were upset over anti-gay remarks he made in 1998. Hagel subsequently apologized for them.
BEFORE YOU GO
PHOTO GALLERY
Supreme Court Proposition 8 Case