Today's cute kid note contains a very special (friend) request.
Title: Dear Obama
Author: Soren
Age: 7
Other illustrious recipients of cute kid notes: Michelle Obama, Queen Elizabeth II, Santa Claus, the Tooth Fairy.
If the president doesn't want to accept Mom's friend request: He can say he's allergic.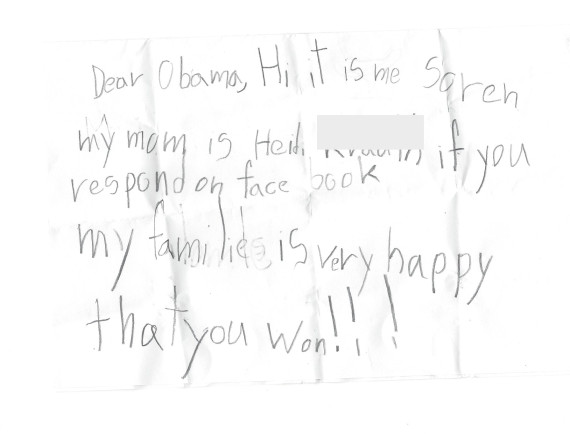 Has your child drawn or written something adorable? Send a photo, along with your child's name and age, to kidnotes@huffingtonpost.com or via Facebook or Twitter -- and it may be featured as our Cute Kid Note of the Day.
Next Cute Kid Note of the Day: Three Little Words From A Boy With Autism
BEFORE YOU GO
PHOTO GALLERY
Cute Kid Notes