It was an incredible scene seen nearly citywide in Chicago early Monday evening. And all Chicagoans could be left to ponder was: What does this mean?
A rare double rainbow was spotted above Chicago Monday and subsequently flooded innumerable area Facebook feeds with shots captured by numerous Windy Citizens who had their eyes toward the sky.
But perhaps the most stunning shot of the weather phenomenon was this one, taken by photographer Andrew Miller of the Eye For Chicago photo blog from the Northwest Tower at the Wicker Park intersection of North, Damen and Milwaukee: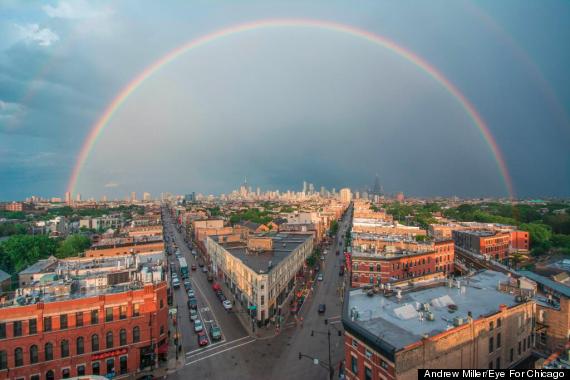 (View a larger version of the photo.)
A double rainbow, all the way. So intense.
BEFORE YOU GO