The garter removal is one of the most uncomfortable wedding traditions for guests to sit back and watch -- especially when the bride and groom are your parents.
On Sunday, reader Clifford Michel sent us a photo he took of groom Welmens Joseph removing his bride Carly's garter at their recent South Orange, New Jersey wedding. In the background of the photo (circled below) you see the couple's 4-year-old daughter shielding her eyes in horror as her parents get a little frisky on the dance floor. Check out the hilarious moment: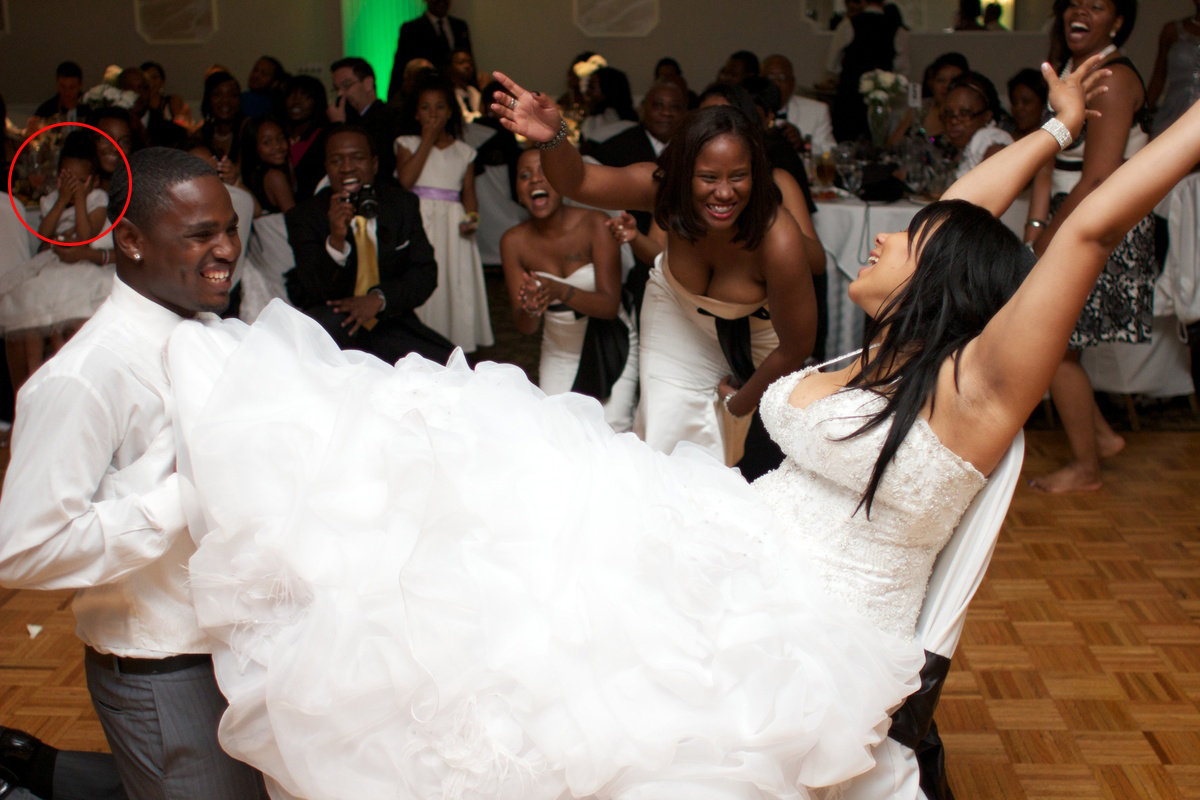 Photo credit: Clifford Michel
"Being the goofy couple that they are, the bride made a gesture as if to say 'take me, do as you want with me," Michel wrote in an email. "I took the picture at just the right moment with everybody's reaction in the background."
The adult guests seem to be entertained by the couple's playful antics. But their daughter? Not so much. Hey, can't say we blame her!
Click through the slideshow below for 21 funny wedding photobombs.
PHOTO GALLERY
Wedding Photobombs
Keep in touch! Check out HuffPost Weddings on Facebook, Twitter and Pinterest.