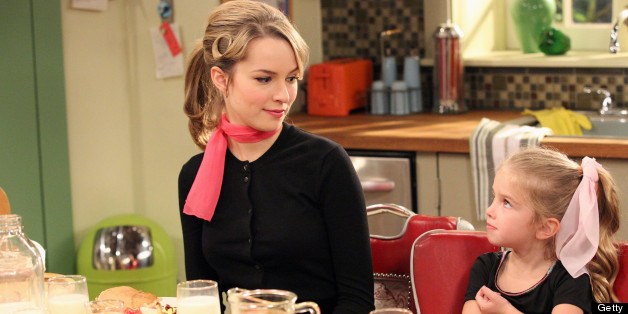 It's official: after the fourth and current season of "Good Luck Charlie" comes to an end, we'll have to say goodbye to Teddy (a.k.a. Bridgit Mendler) and the rest of the Duncan family for good. In honor of the awesome show, but absolutely tragic news, here are 15 life lessons we learned from "Good Luck Charlie" -- as told by GIFs.
1. Don't be afraid to ask the tough questions
2. Know how to keep a secret
3. If you can, hang out with Kermit the Frog
4, Don't judge others (even if they're acting ridiculous)
5. Keep an open mind
6. Be easygoing
7. You're allowed to hit your sibling with a pillow every now and again
8. Practice your catwalk
9. And go-to dance moves
10. Live in the moment
11. Challenge yourself
(12. But don't go TOO crazy)
13. Help out around the house
14. And always remember: Laughter is the best medicine
15. Seriously, it is!
(Sources: unpleased-princess.tumblr.com, kiriyou.tumblr.com, bridgitgifs.tumblr.com,thankyoubella.tumblr.com, debbyandbridgit.tumblr.com, echoes-love14.tumblr.com, hurryputter.tumblr.com, glencoconut.tumblr.com, jiajia2011.tumblr.com)
BEFORE YOU GO
PHOTO GALLERY
Best Red Carpet Moments From The Kids Choice Awards 2013